Life is like a cocktail, made up for the most part of sweet things, and tinged with a dash of bitters.
The 'science of flavour' mentions that flavour is among the most complex perceptions created by our brain. 80 % of the flavour is recognised by the nose alone, 'the brain's ability to combine taste, touch and smell into a unified flavour is called synesthesia.' (The Curious Bartender).
Sugar is the key element that provides body, texture and balance to all cocktails. Cocktail bars around the world have started to enhance the simplest of sugar recipes through the use of spices, fruits, and other botanicals to yield more flavourful sweetness that adds extra depth and complexity to a cocktail.
Sugar syrups also help supress those bitter, salty or acidic notes within a drink, allowing flavours to be melded together creating some inspirational fusions, as seen in the Sour cocktail family.
To many they look, and sound complicated but this could not be further from the truth. This article is to show you how you can make them and open the door to a world of flavour.
Creating a simple syrup is the easiest thing to do, with little technique. It is equal parts of sugar and water. At the distillery I use a 1:1 ratio whilst others may use 2:1 (sugar : water).
Add your sugar and water to a pan.

Heat and stir until the sugar is dissolved.

Take it off the heat or simmer until the solution has halved. This will provide a thicker and flavourful syrup.

Once cool, pour your syrup into a sterile jar / bottle.
Store in a cool location, it can keep for up to 2 months.
Another method is adding the same ratios into a jar and shake, until the sugar dissolves. This will provide a grittier and more basic syrup.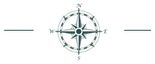 Brown sugar is simply a combination of standard table sugar or molasses (black treacle). The molasses adds a richness and robust texture to this type of syrup, which makes it an excellent fit for dark-spirited cocktails (Rum).
Maple syrup will add rich textures to any cocktail but ensure you are using a true Maple spirit and not an imitation syrup.
Date syrup is packed with nutrients like magnesium, phosphorus and zinc. It also has an antioxidant level that's the same as maca or raspberries, making it the most nutritionally dense sweetener out there. Date syrup dissolves better in water than date sugar crystals. This can be found in Holland & Barrett or Amazon.  
This is palm sugar and is derived from coconut palm sap. It's a sugar alternative that contains more nutrients than common table sugar, with minerals such as iron, zinc, calcium and potassium. Like Date syrup these elements will add texture to the syrup.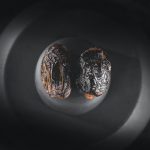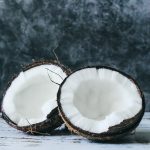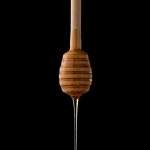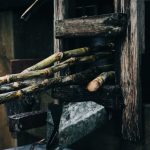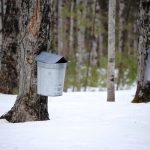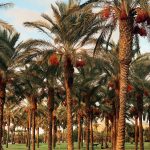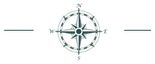 You can create a simple sugar recipe out of any fresh fruit, canned fruit (use the syrups), herbs and barks (cinnamon sticks).
The difference will be that you add the ingredients once the sugar has dissolved in the water, allowing the botanicals to steep in the liquid until it cools down.
Once cool strain the sugar syrup removing the botanicals, if you have squeezed juices into the mix filter the smaller parts out using a coffee filter or muslin cloth.
This is a great way to add heat, spice and sweetness into a gimlet or sour style cocktail. You can adjust the quantity of chilli as you want. When making drinks with chillies or peppers, remember that less can be more.
100ml water

200g caster sugar or demerara sugar

2 chillies chopped up (jalapeño

peppers

also work)
Try with our Chilli Martini.
There's nothing as refreshing and relaxing as a cup of tea. The variety of teas, their blends, flavours and strengths provide you endless opportunities to create different styles of sugar syrup. Distillers also use tea blends within some of their botanical bills.
100ml water

200g caster sugar

1 Tablespoon of tea leaves or two tea bags (easy to remove)
This is my favourite style; the zing and tartness adds those extra textures and layers within a cocktail.
100ml water

100g caster sugar

1 Unwaxed lemon, peel it and add juice into the liquid (simmer for 3 mins)
Try in our Lemon Curd Gimlet or Basil Smash.
This can be used for any type of berry and is a wonderful way to use produce grown in the garden, picked from a hedge for a summer or winter cocktail.
100ml water

200g caster sugar or demerara sugar

200g of berries (raspberry, strawberry, blueberry, gooseberry, blackcurrants)

Add the berries once the sugar has dissolved, stir over a medium heat for 10 mins without allowing it to boil.
Leave to steep of the heat and strain after another 20 mins.
Try in a Smash Style Cocktail or Bramble.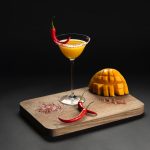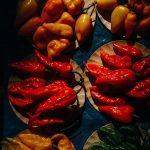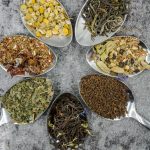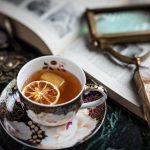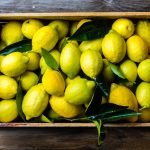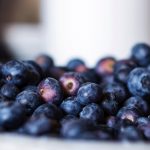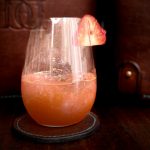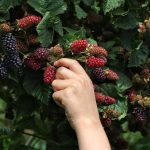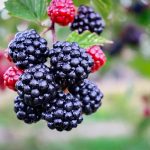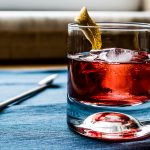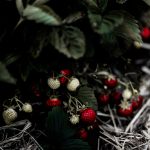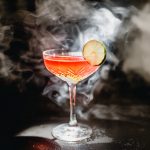 A word of warning, whilst the cocktails will taste fantastic both sugar and syrups will mask the strength of the alcohols you have consumed. Please be aware they will change your perception of how much has been drunk. Enjoy responsibly.