Costa Rica sits between Nicaragua and Panama in Central America. This small but proud nation is famous for many things: it's a powerhouse for adventure tourism and sustainability as it pushes plans to become the world's first zero carbon country by 2050. The country plays home to 5% of all existing global biodiversity with 28% of the country dedicated to national parks.
| Capital | Language | Monetary Unit | Population | Area | Time Zone | Passport / Visa |
| --- | --- | --- | --- | --- | --- | --- |
| San José | Spanish, regional languages Mekatelyu, Bribri, Patois | CRC | 5,094,118 | 51,100 km2 | GMT - 6 | No Visa |
The country sits on the edge of two tectonic plates between the Pacific and Caribbean coastlines, which have shaped the scenery over the eons.
Running the length of the country are the rugged Guanacaste, Central and Talamanca highlands which sit between 1,000 and 4,000m above sea level and are home to several active volcanoes. The landscape is one of great variety, filled with lush vegetation and stunning displays of flora. In addition to jungles and beaches, the country has a wide array of different terrains making it the perfect playground for the adventurers. For those who like to combine some comfort with their hikes and outdoor activities, it is a safe and relatively small country that packs a mighty punch.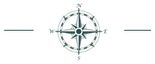 In 1948 the country abolished its military and turned its focus towards conservation. Huge tracts of land were turned into new national parks creating lush rain forests, tropical wetlands and cloud forest reserves.
In 1980 Costa Rica pioneered the use of zip-lines and walkways to open up the jungles to eco-tourism, whilst teaching the new generations about biodiversity and sustainability.
The country's pacific seaboard harbours rare coastal rainforest, mangroves and complex networks of rivers and canals. In Tortuguero you will find some of the best turtle-watching sites in the world and there is some great surfing off the Nicoya peninsula.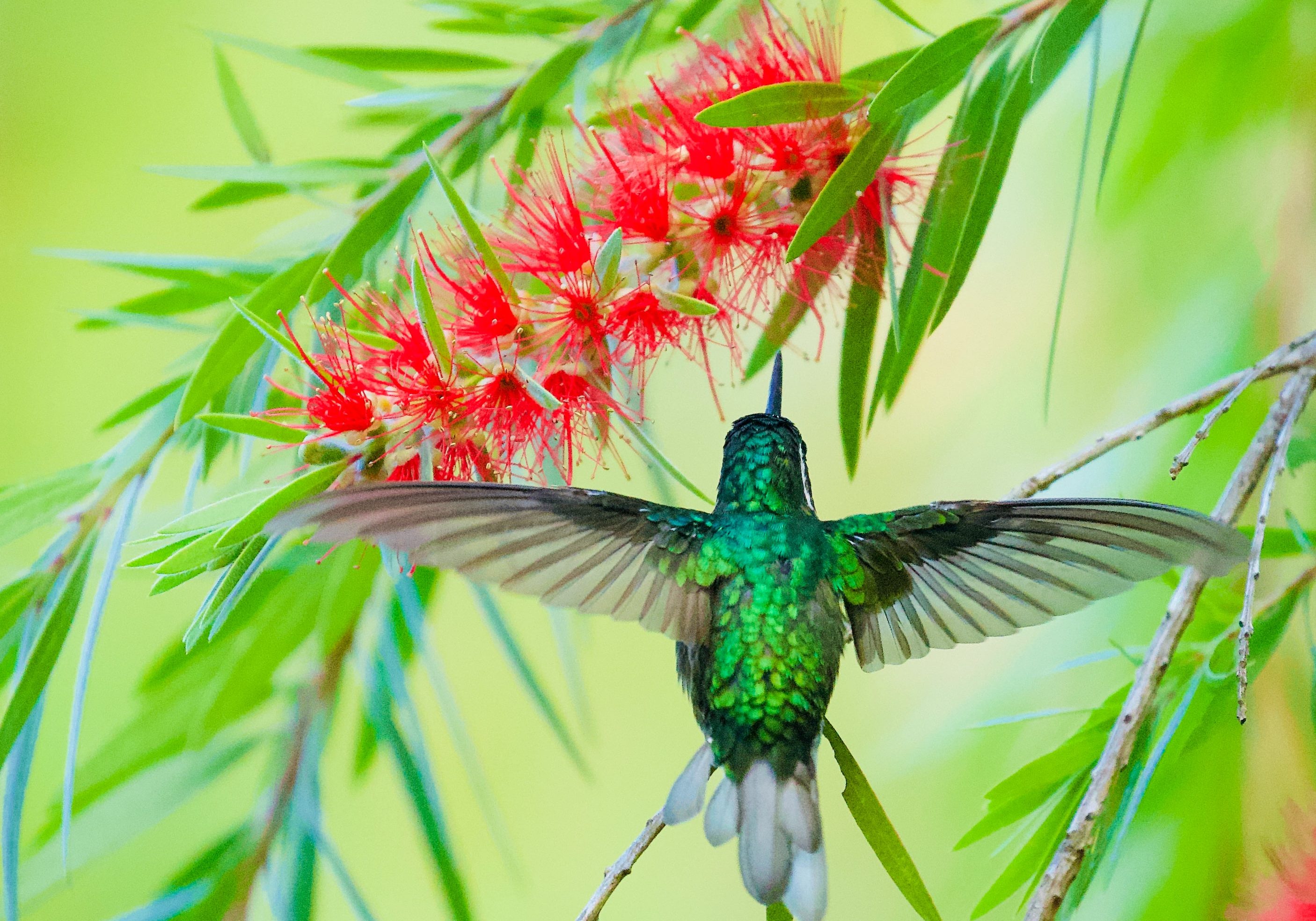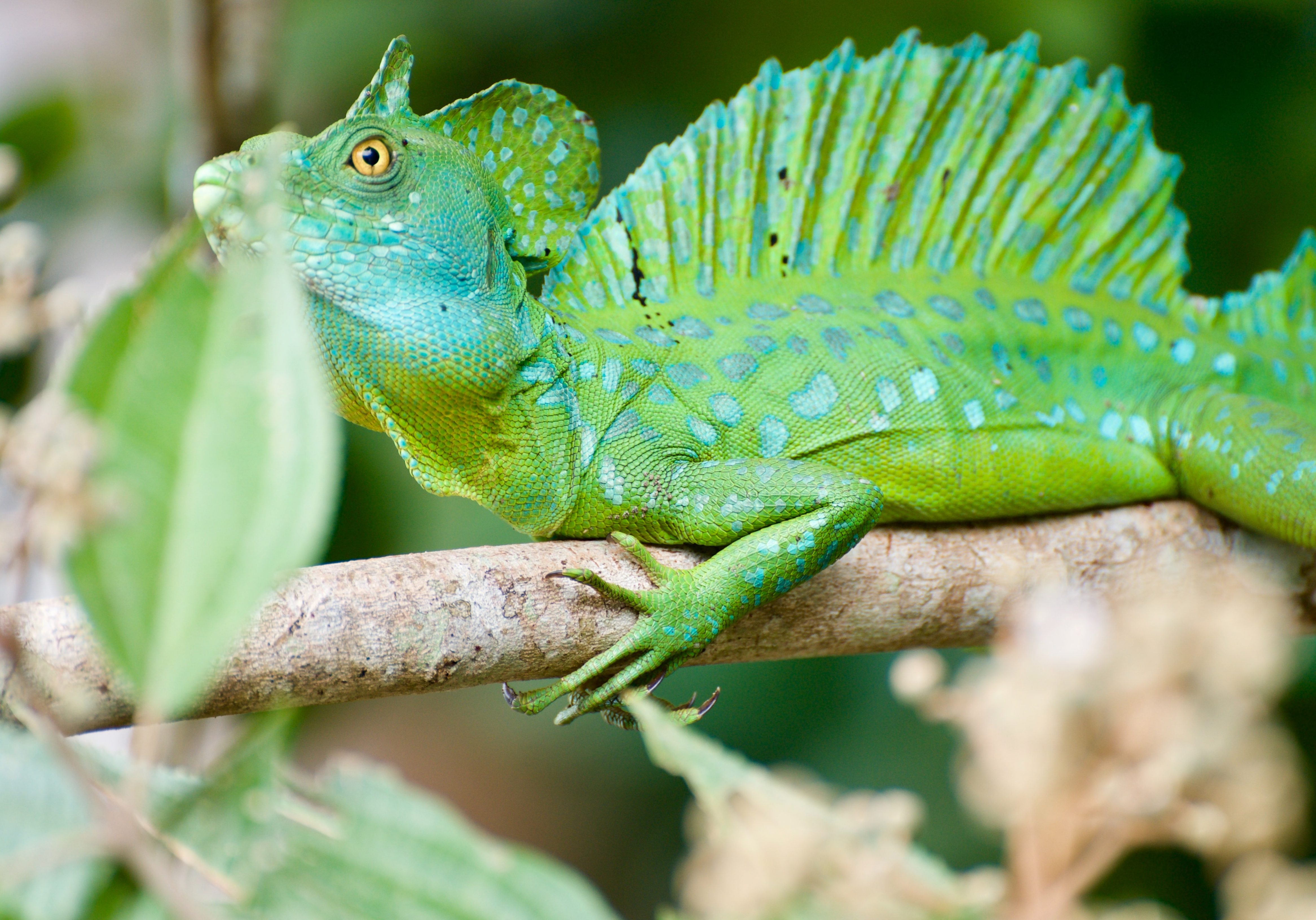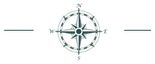 The sheer wealth of outdoor escapes, however, can be a little overwhelming! There are 28 national parks, 3 of which are UNESCO World Heritage Sites.
Below are a few that are worth visiting:
Manuel Antonio
Despite being the country's smallest park at only 6.83km2  it is home to over 109 species of mammal and 189 different species of bird. Due to its size and biodiversity, it is hard not to go far without seeing a toucan, hummingbird,  poison dart frogs, squirrel monkeys or a sloth, as you walk the trails.
If you are able to get in early, be prepared for one of the most breath-taking and unique national parks in the world. The wildlife, sandy beaches, coral and oceanic views will make it an experience never to forget but due to overcrowding the park wardens are now limiting visitors to 600 per day.
Parque Nacional Chirripó
While much of the Cordillera de Talamanca is difficult to access, Costa Rica's highest peak, Cerro Chirripó (3820m), is the focus of popular two-day ascents from San Gerardo de Rivas. The only way up Chirripó is on foot. Although the trekking routes are challenging, watching the sunrise from such lofty heights is one of the country's undeniable highlights. Most hikers go up to Crestones Base Lodge and summit at sunrise the following day.
Parque Nacional Isla del Coco
This island is found 500km southwest of the Costa Rica mainland. Cocos Island was established as a National Park in 1978 and was expanded several times over the following years to include the marine environment. In 1997, Cocos Island was designated as a UNESCO World Heritage Site, to recognize its unique geological structure and the incredible amount of biodiversity that resides there. It teems with wildlife and has the world's largest scalloped hammerhead shark school in the world. For that reason, it is very popular with divers.
Parque Nacional Tortuguero
Sat on the Caribbean coast, this misty, green coastal park sits on a broad floodplain parted by a jigsaw of canals. Locals refer to the area as the 'mini-Amazon.' It has 400 bird species, 60 known species of frog, 30 species of freshwater fish and three monkey species, as well as the threatened West Indian manatee. Caimans and crocodiles can be seen lounging on riverbanks, while freshwater turtles bask on logs.
More than 150,000 visitors a year come to boat the canals and see the wildlife, particularly to watch turtles lay eggs. This is the most important Caribbean breeding site for the green sea turtle. Up to 40,000 arrive every season to nest. Of the seven species of marine turtle in the world, six nest in Costa Rica, and four nest in Tortuguero.
Poás is an active volcano, and you can see the sulfuric, bubbling, green rain fed lake at the bottom, surrounded by smoke and steam rising from fumaroles. The volcano last violently erupted in 1954 andthere was a minor eruption in April 2017. Wardens will only allow you 20 mins around the rim of the volcano due to the gases that rise off the lake in the centre of the cauldron. Due to the altitude and exposure and constant winds temperatures can vary throughout the season.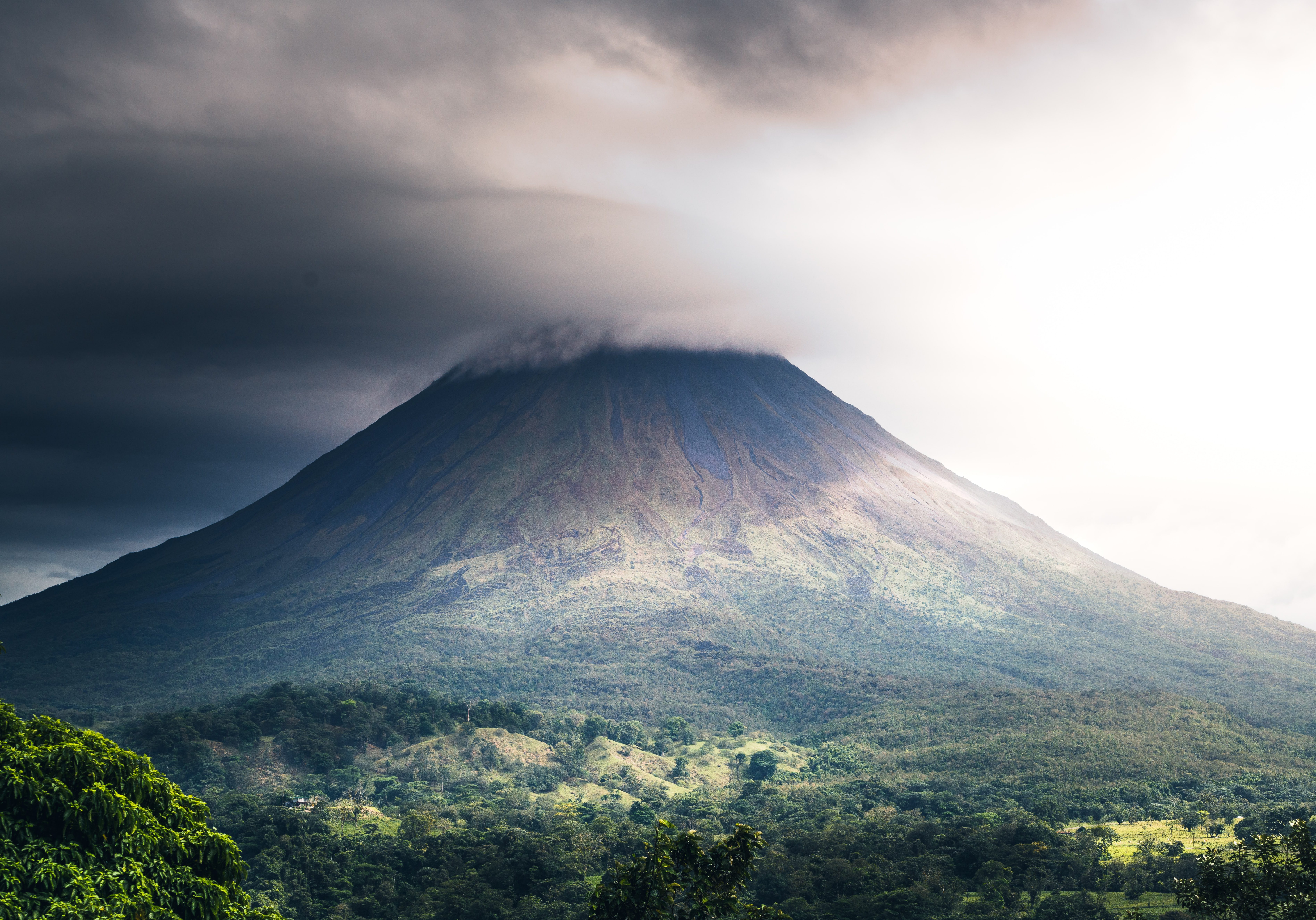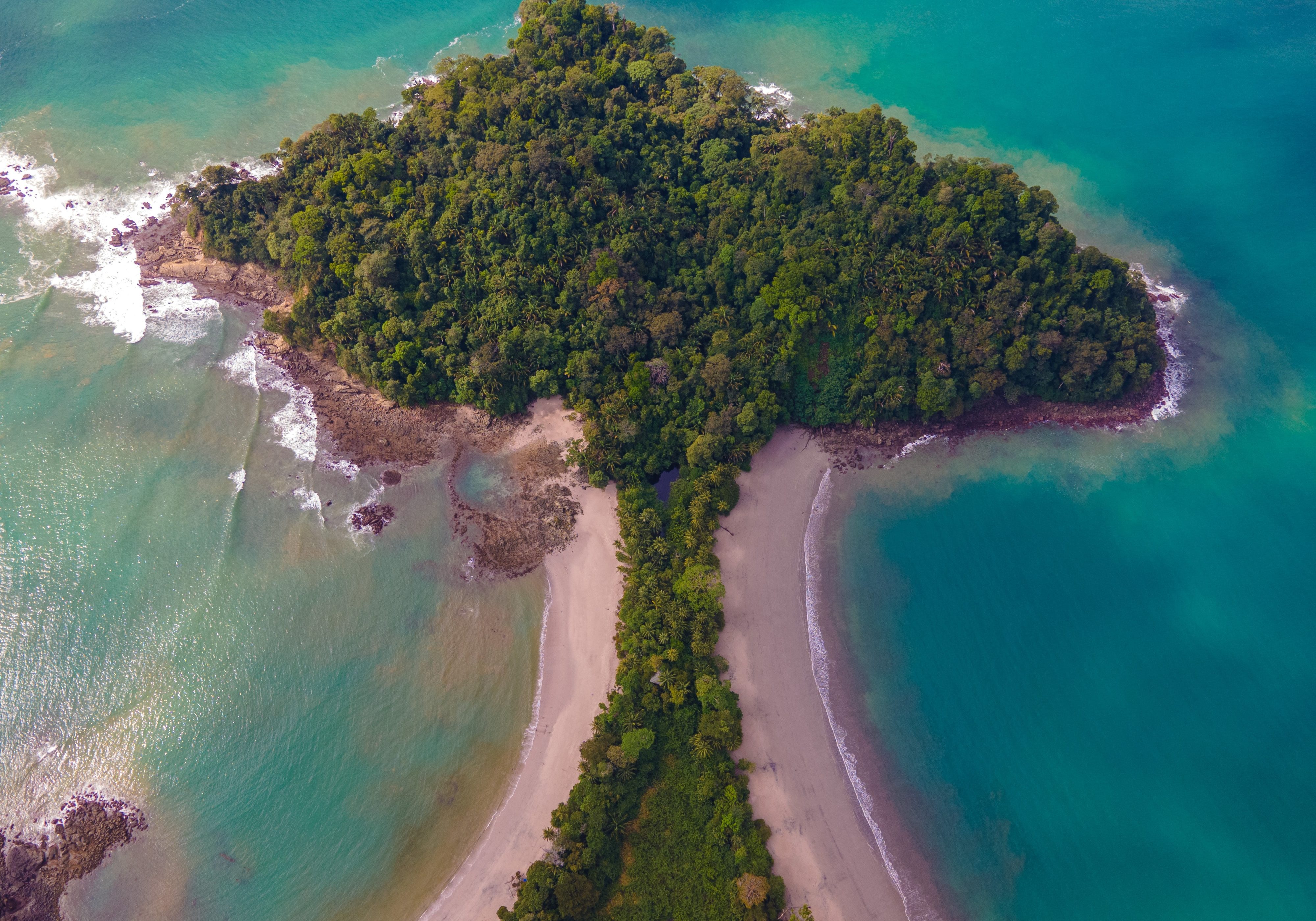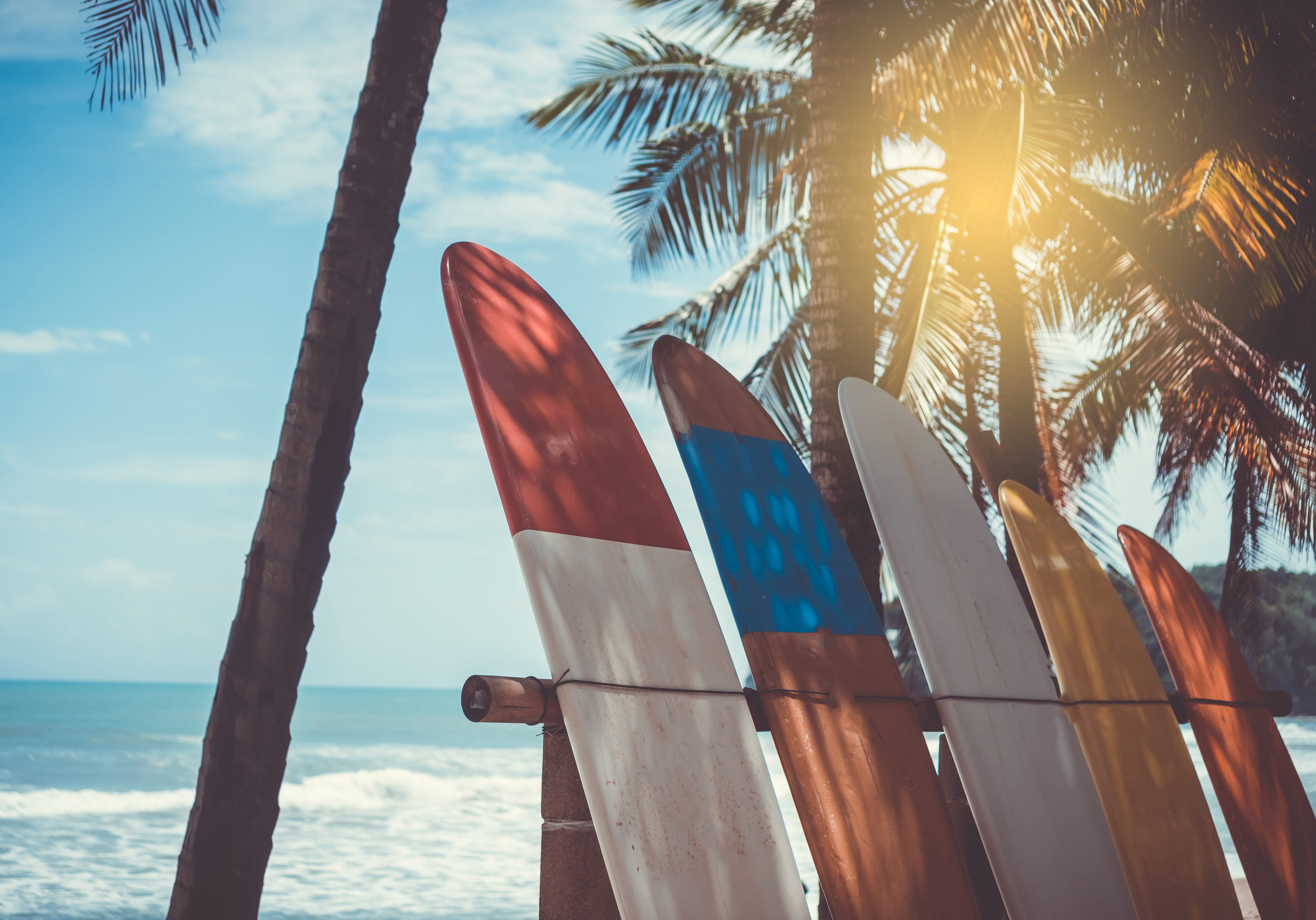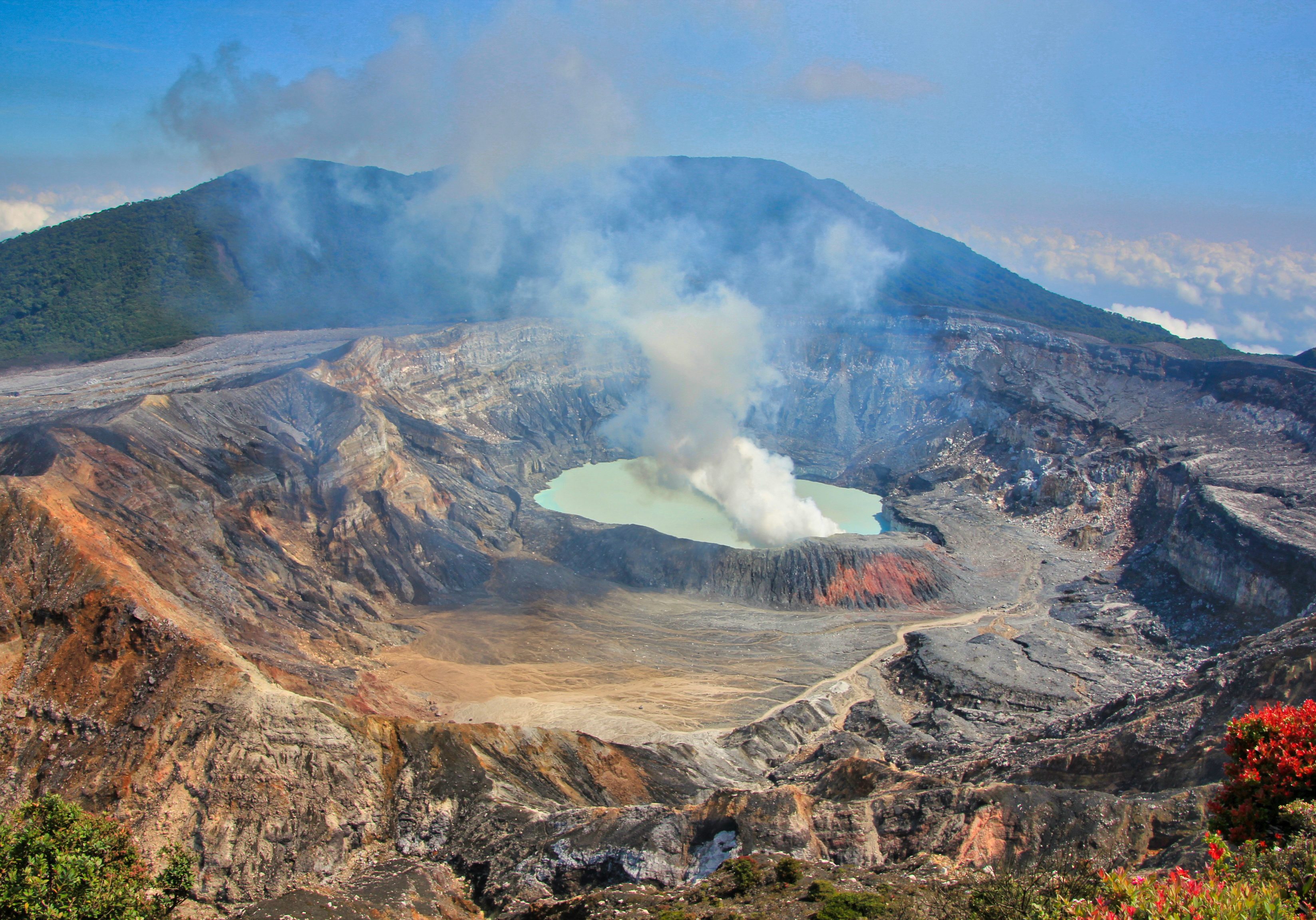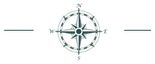 Level of Effort: 3/5
Take: Water, sun protection
Duration: 15 Days

When: December to April

The El Camino de Costa Rica is a 280 km hiking trail that is a network of rural roads and trails, connecting the Atlantic Ocean/Caribbean Coast with the Pacific Ocean​. It is composed of 17 Stages, crossing forests, valleys, forging streams, passing through small villages and taking roads through coffee, banana, sugarcane and palm plantations. The route allows hikers a chance to see parts of Costa Rica rarely seen by tourists.
It takes 15 days to complete with over 19,000m of ascent and should be done between December and April.
FINAL THOUGHTS
Having spent two weeks in Caba Blanco nature reserve we learnt that locals always used the expression 'pura vida' for their country, which means 'pure life.' This explains why Costa Rica country tops the Happy Planet Index.