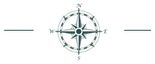 We take great pride in our partnerships and the craftsmenship of the leather products that we sell. Downton Distillery is committed to sourcing all product materials in a responsible manner, with respect for people, the planet and animals.
Animals should be treated with care. Therefore Downton Distillery suppliers are expected to adhere to the internationally recognized industry best practices outlined by animal-welfare experts in support of the Five Domains of Animal Welfare: nutrition, physical environment, health, behaviour and mental state.
Downton Distillery currently uses one type of animal-derived material in our products - leather and is committed to sourcing each in accordance with best practices in animal welfare and environmental sustainability. Credible, third-party standards and due diligence must be in place for Downton Distillery to source any other animal-derived materials in the future.
Additionally, Downton Distillery explicitly prohibits the use of materials from vulnerable, threatened or endangered species, as defined by the Convention on International Trade in Endangered Species of Wild Fauna and Flora (CITES) and the International Union for Conservation of Nature (IUCN) IUCN Red List .
Animal-derived materials in new Downton Distillery products should be sourced from animals reared for meat production. Our vision is to provide traceability from farms or recycled material suppliers to final products and demonstrate consistent implementation of our policy through material supplier and farm-level assessments.
Downton Distillery prohibits the use of animal skins and hides that are considered exotic or that originate from vulnerable, threatened or endangered species, as defined by the IUCN Red List and CITES, in our products. Our goal is to source leather from Leather Working Group- certified facilities whenever possible. Downton Distillery will not source leather from animals raised in the Amazon Biome and suppliers are required to provide credible assurances that leather is derived from
animals raised elsewhere and is not contributing to deforestation on an annual basis.