Translated this means the 'High Road.' It links two historic Alpine centres; Chamonix in France and Zermatt in Switzerland. Following an elegant and sometimes ingenious course, the route threads its way through the Mont Blanc Massif and the Swiss Valais. These two incredible ranges are among the highest areas in the Alps. There are few places in the world where skiers can travel unencumbered between high cols, hidden valleys and immense glaciers.
| START | FINISH | DISTANCE | ELEVATION | QUICKEST TIME | AVERAGE TIME | BEST TIME |
| --- | --- | --- | --- | --- | --- | --- |
| France - Chamonix | Switzerland - Zermatt | Between 120km - 160km | 6000m | 18hrs 35mins | 6 - 8 days | Late March - May |
The Haute Route is the quintessential 'must do' ski tour and appears frequently on bucket lists. For every ski tourer it is a milestone and a rite of passage. This high-altitude alpine ski tour has it all, as you cross glacial fields and passing beneath a host of iconic peaks. Starting with the impressive north wall of the Argentiere basin and finishing below the Matterhorn.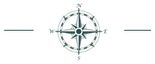 Due to weather conditions the mountain huts open in late March with the routes being used until early May when the snow is more stable, and the weather conditions are better. Earlier on you are more likely to find powder, due to the lower average temperatures, however stable weather will increase your chances of completing the route.
Be warned, the weather can be unpredictable and snowstorms and sub-zero temperatures can appear even in May, though warm weather could mean that the lower slopes have melted and some carrying of skis will be required.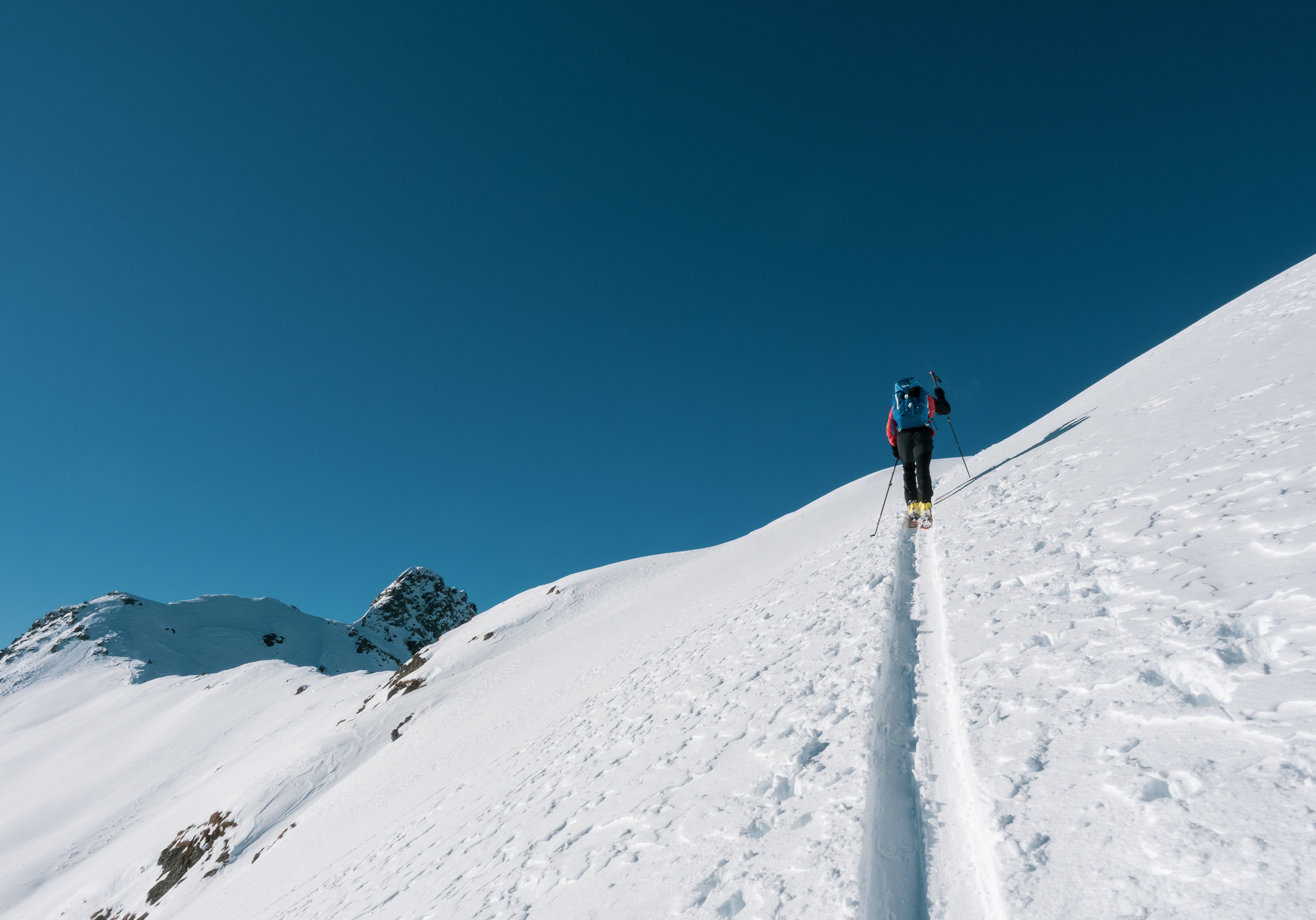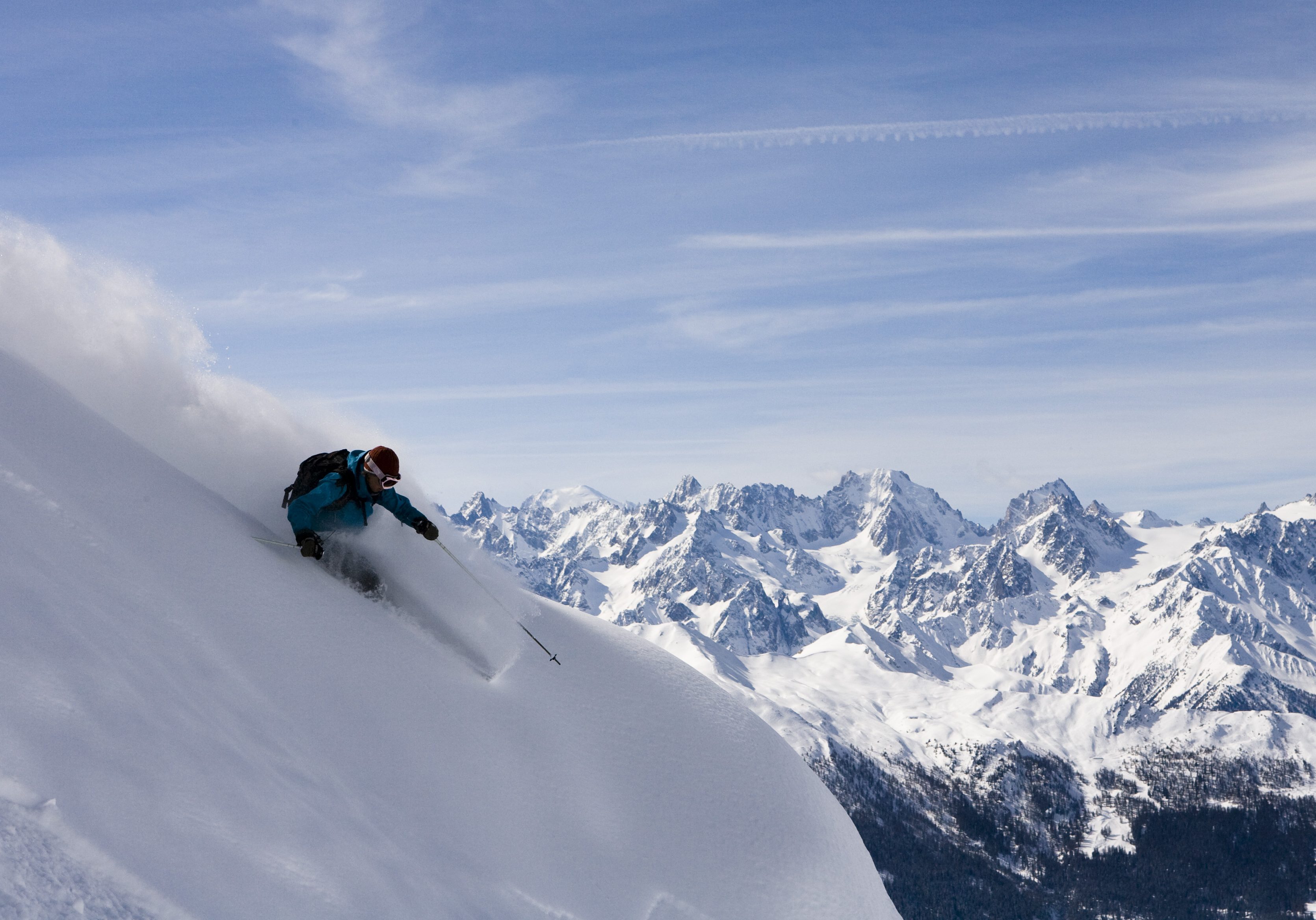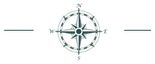 There are three options for the Haute route. These are: Verbier, Classic and Grand Lui.
The routes are between 120km and 160km in length with over 6000m of ascent and descent between a series of ski huts along the route.
The most technical route is the Grand Lui which is also the longest. It is best suited for experienced ski tourers, familiar with using an ice axe and crampons. The Grand Lui is also for purists who wish to travel by foot for the whole way. This route requires 7 days skiing (compared to 5-6 days for the other variations). The tour is guided on a maximum ratio of 1:3 and a maximum group size of 6 with 2 guides. The highlight of this route is the ascent to the Plateau du Couloir. This is a very steep and difficult slope (up to 45 degrees) even for confident skiers but incredibly exhilarating.
The Verbier route takes an elegant natural line through the Swiss Valais and avoids some of the tougher mountaineering challenges involved in the Plateau de Couloir and Grand Lui variations. It provides fantastic views, some highly enjoyable skiing and a number of short technical passages.  The majority of the terrain however is ideally suited to alpine ski touring.
It is still alpine ski mountaineering  but requires you to take a taxi between the village of Champex and Verbier. Once at Verbier you take the cable car up to the Mont Fort hut to then continue the journey.
The classic route offers more climbing difficulties on the ascent of the Plateau du Couloir above the Valsorey Hut.  It's also more strenuous than the Verbier Route and requires favourable weather and snow conditions in order to cross several key passages.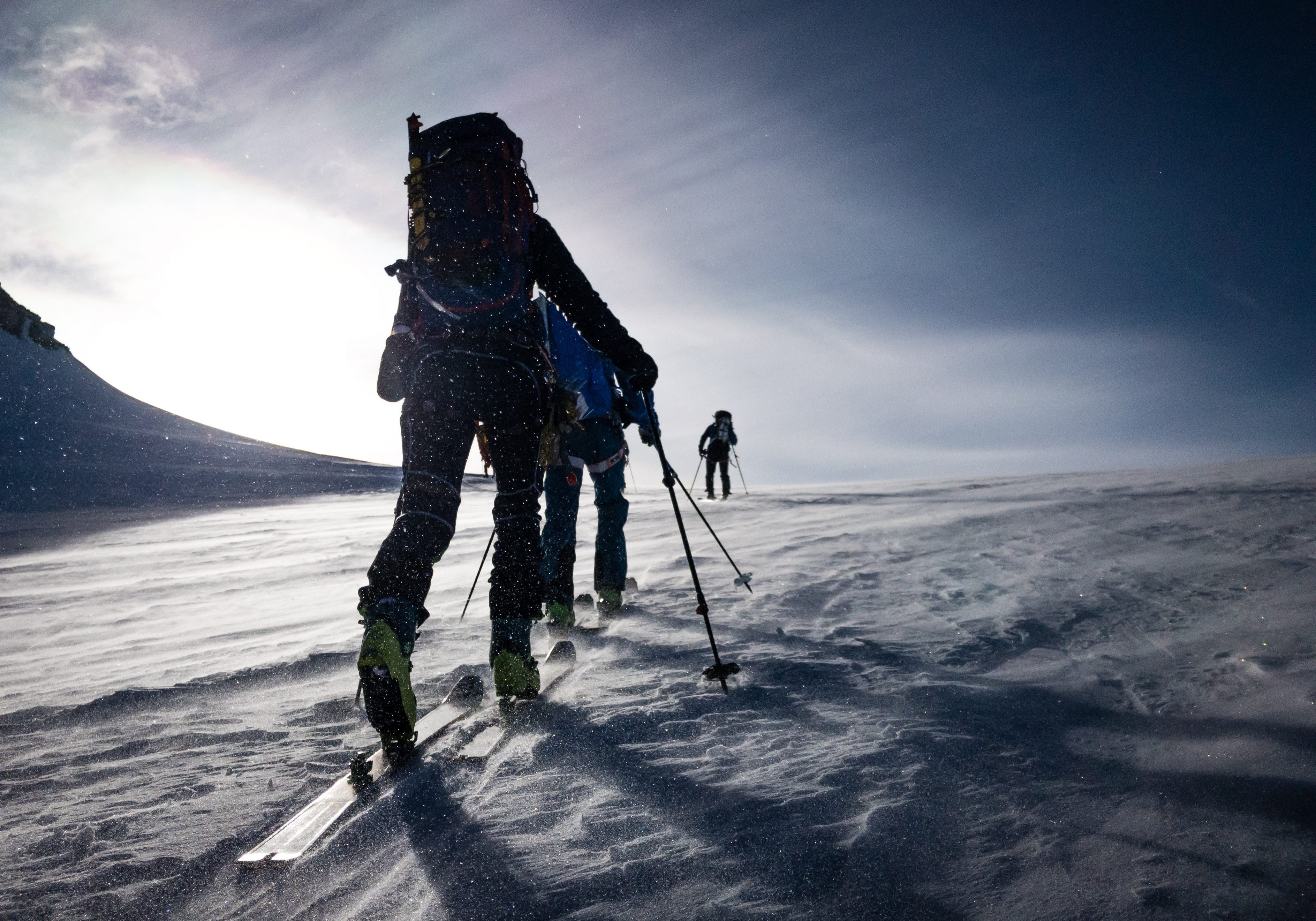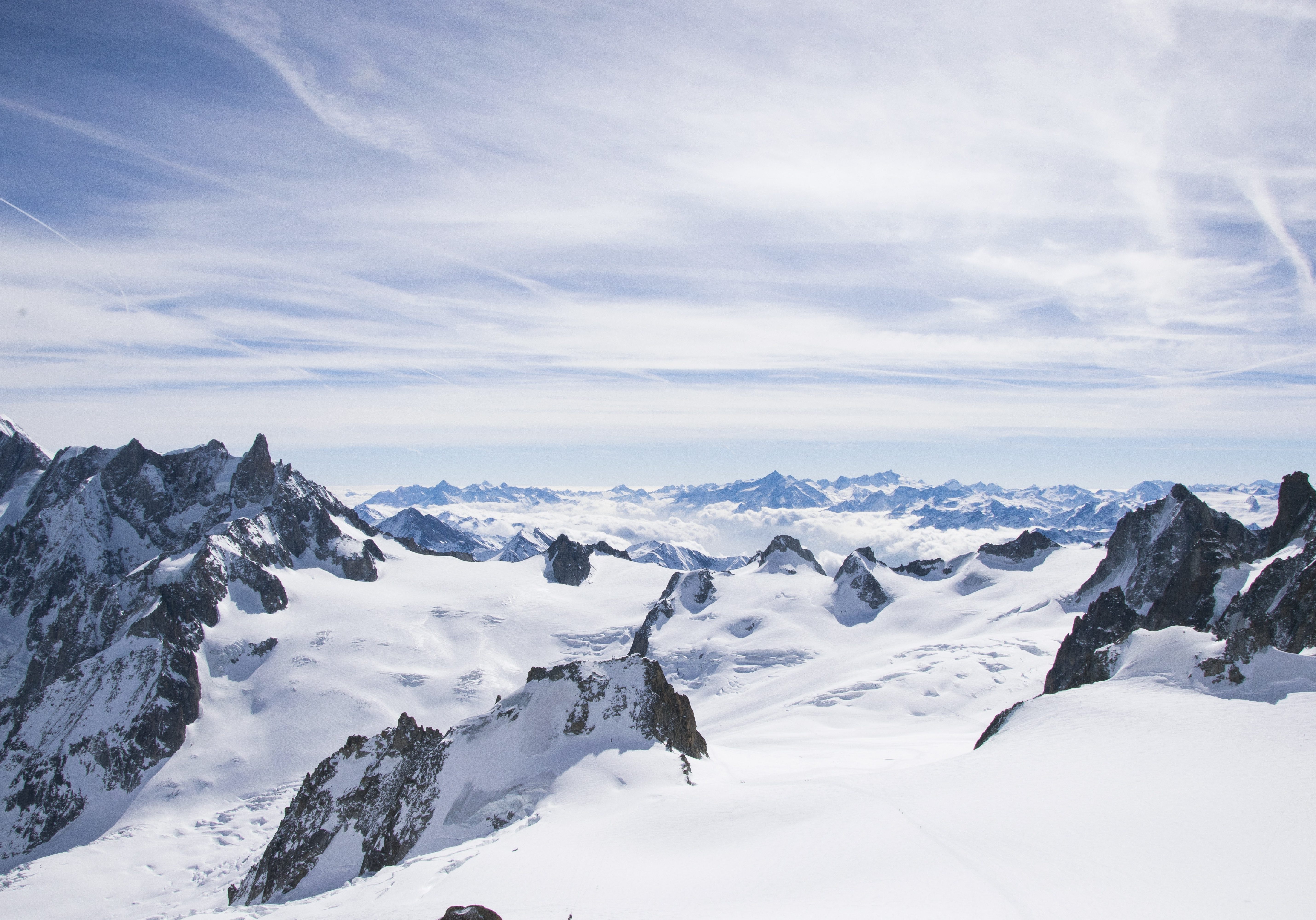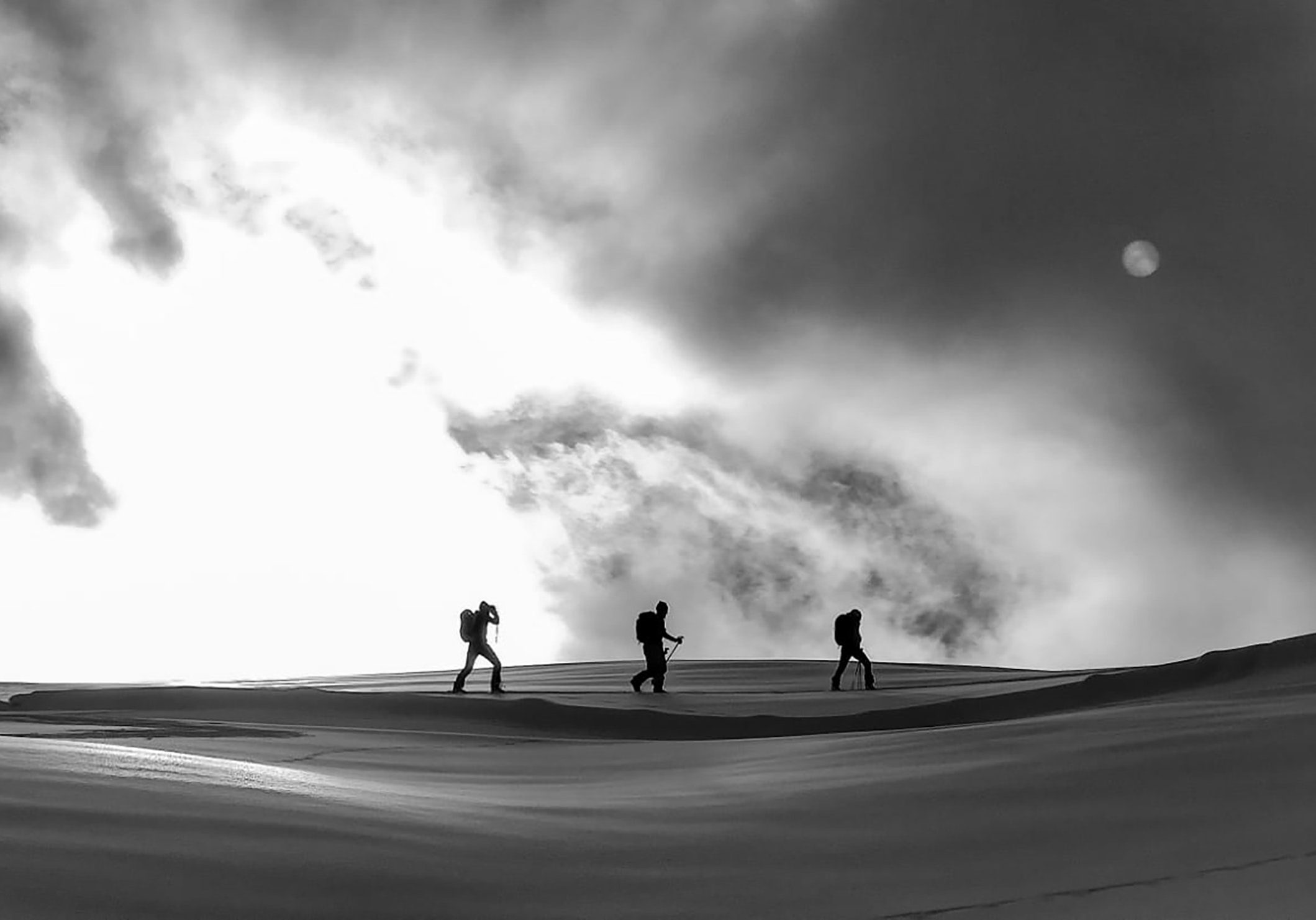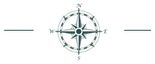 Level of Effort: 5/5
Take: Freeride / touring skis (we like Blackcrow). Ski tour bindings & boots, ski skins (uphilling), crampons, harness, ice axe (technical route), avalanche transceiver / probe & shovel. Good warm clothing & ski clothing.
LEVEL OF SKILL?

In terms of ski ability, you need to be confident off-piste and able to handle different types of snow confidently without becoming exhausted. The slopes are also steep in many places and therefore it is essential that you have experience with powder on mixed terrain. Most ski companies will require you to be 'advanced level' with prior 'day touring' experience.
WHAT ABOUT LEVELS OF FITNESS?

Unlike the resorts where tired skiers can quickly find a restaurant to have a rest and warm up, you will be out on open slopes for the whole day. The Haute Route is a demanding week involving eight hour plus days where you will be both climbing and skinning uphill at altitude. 
DO WE KNOW ANY COMPANYS?
There are plenty of willing to take you on this quest but we suggest you do some careful research before deciding who you wish to choose.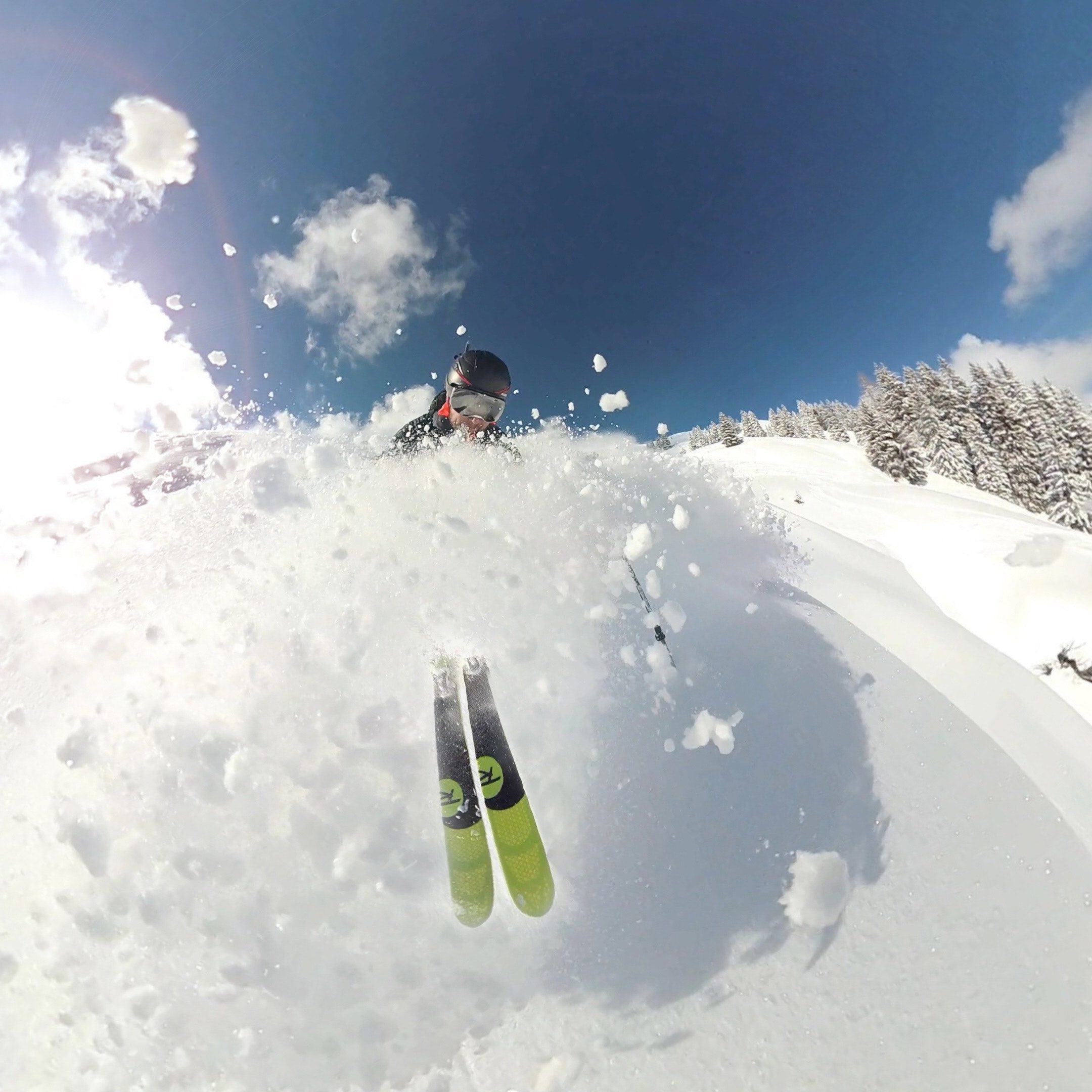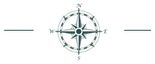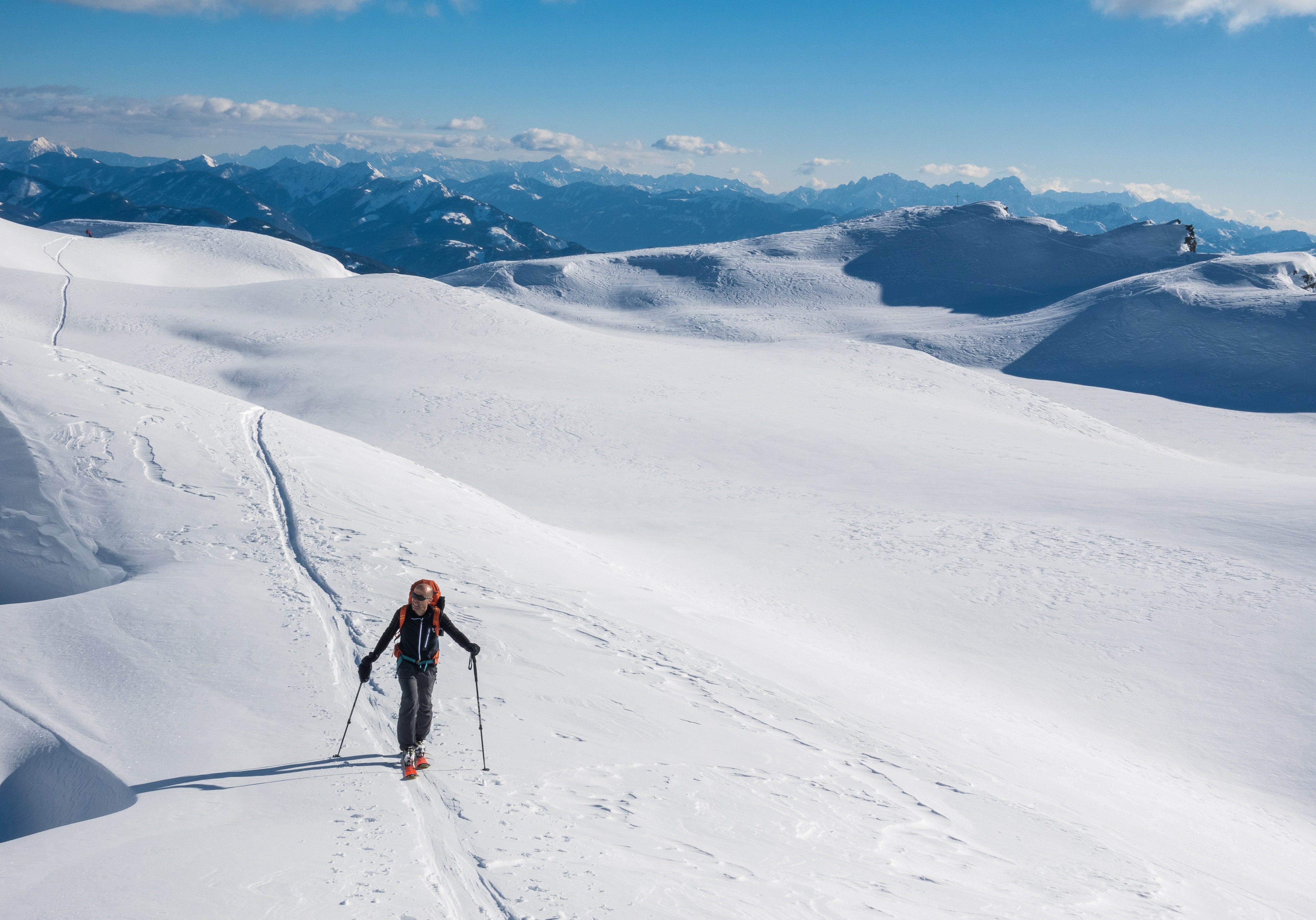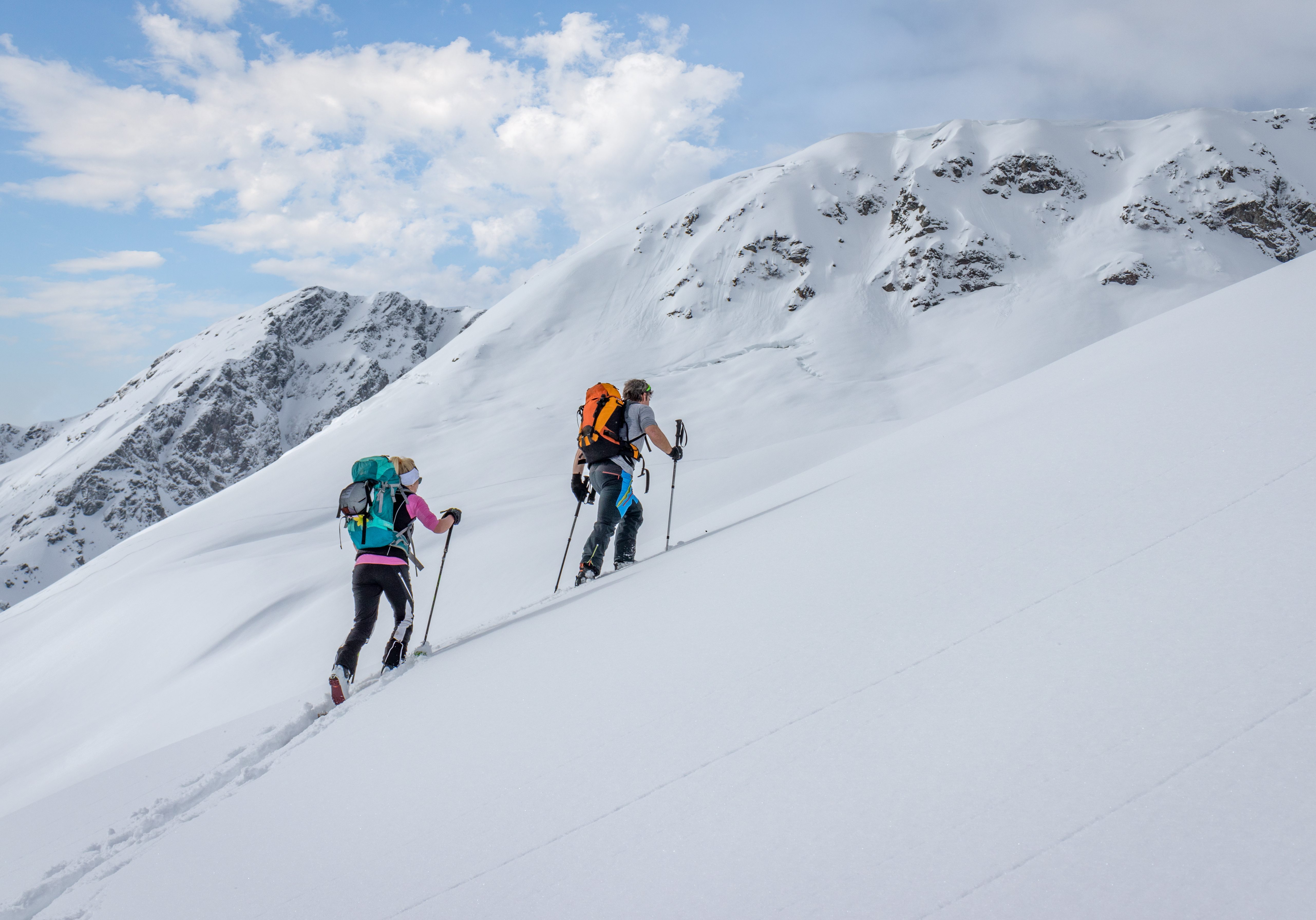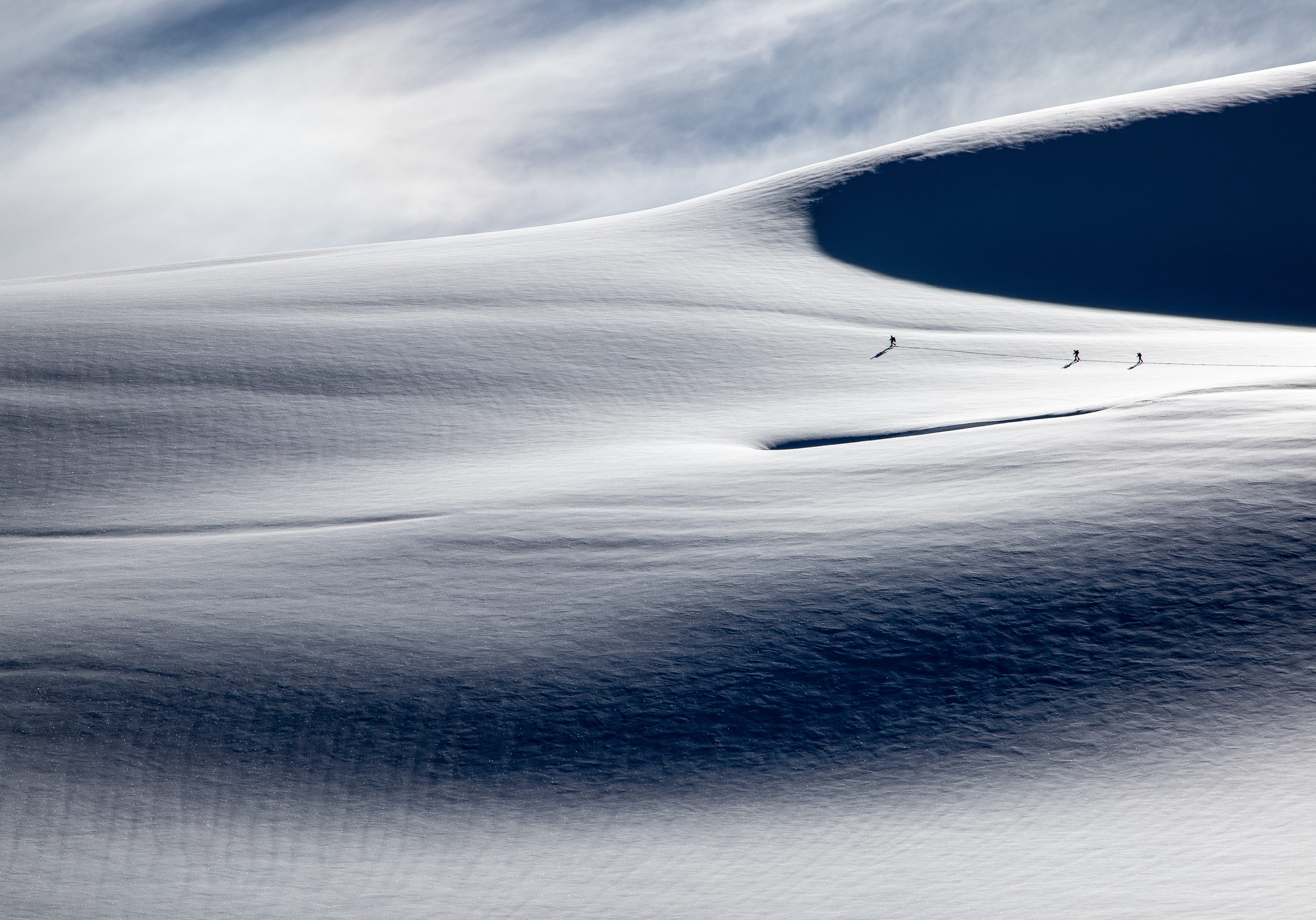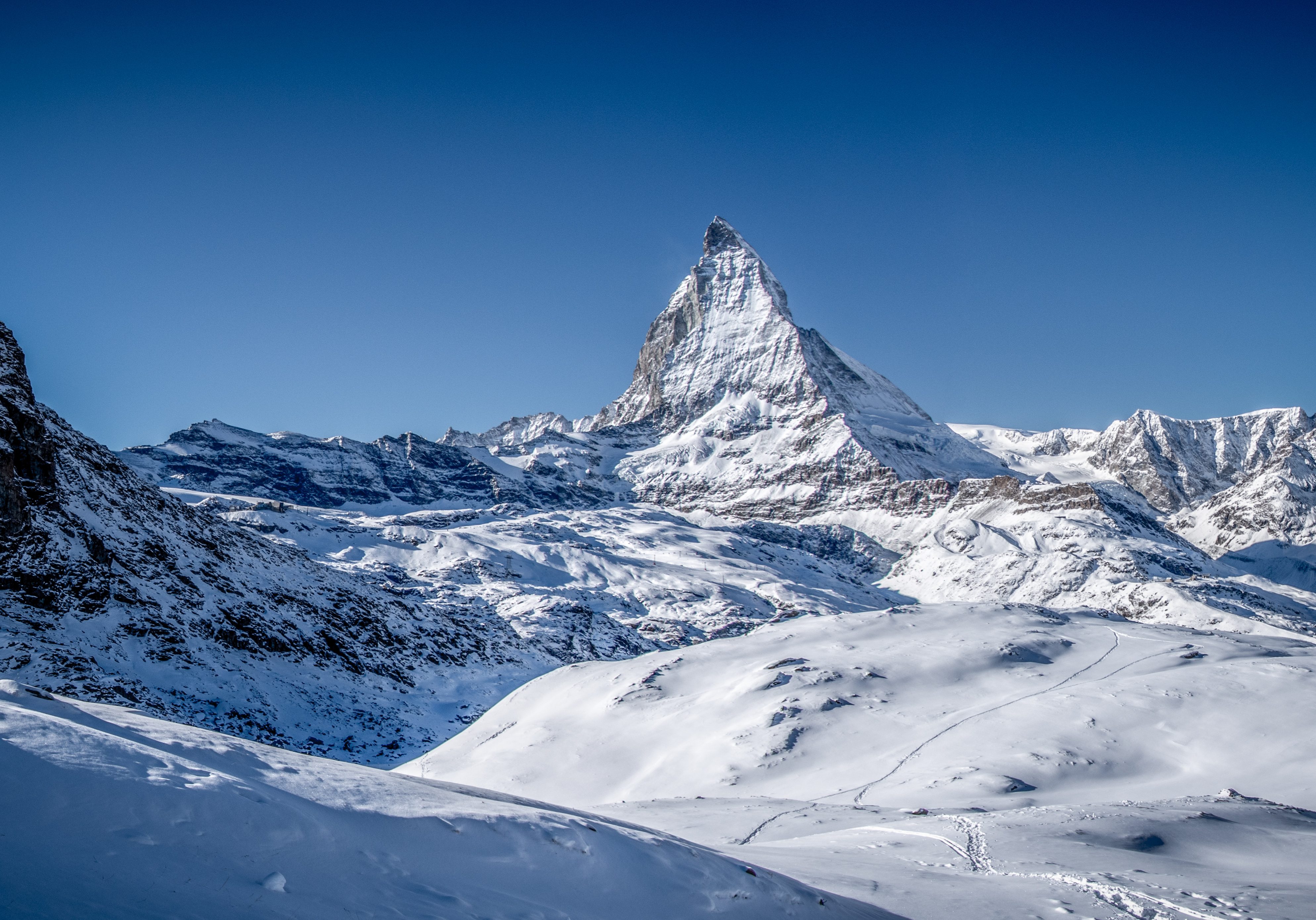 If you can not ski the route can also be walked or cycled. It is best to under take the challenge between mid-June to mid-September, with July and August the busiest months. There are plenty of maps available and most people will take 14 days to complete the walk. It is certainly another way to enjoy the snow-capped mountains as you wind your way between the peaks of Mont Blanc, Grand Combin, Mont Blanc de Cheillon, Pigne d'Arolla, Dent Blanche, Weisshorn, before arriving at the Matterhorn