As a species native to Europe, elderflowers' uses date back centuries. In Roman times, the roots would be ground into an ointment for rubbing on ailments. In traditional Chinese medicine, it's believed that elder dissolved in wine will treat rheumatism.
It flowers between the months of late May and early July.
The plant is a very common feature of hedgerows and scrubland in Britain and northern Europe but is also widely grown as an ornamental shrub or small tree. Both the flowers and the berries have a long tradition of culinary use, primarily for cordial and wine. It grows in a variety of conditions including both wet and dry fertile soils, primarily in sunny locations.
The flowers are the delicate clusters of cream-coloured blossoms on elderberry trees. They burst into flower at the start of the summer, and have a short season, usually no more than a few weeks, before the blossoms are past their best. Cut them using scissors in the afternoon, ideally after a warm period when the flowers are full of fragrance. Once at home use them before their fragrance starts to fade. As they start aging their scent also changes and begins to smell and are then no longer good to use.
It is worth noting that you should not harvest flowers that grow near main roads or that have traffic passing them as they absorb the fumes of the cars. Also pick from areas that have a plentiful supply as wildlife will rely on these plants during the year.
Elderflowers and elderberries are both used within the food and drink industries. You will find them in cordials, liqueurs, wine, and jams.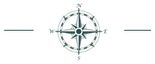 This style of cordial has a Victorian heritage, but rumour has it that there is also recipe that dates back to the Roman times.
Ingredients:
50 or so large elderflower heads
1kg granulated sugar
3 unwaxed lemons
4 limes (optional)
65g citric acid (available from some pharmacies or online)
Method:
Put the sugar in a bowl with 1.75 litres boiling water.
Stir to dissolve the sugar, cover with a clean tea towel, and leave to cool completely.
Zest and slice the lemons and thinly slice the limes.
Add the zest and fruit slices to the cold sugar solution.
Shake the flowers to displace any hidden insects removing the stalks.
Add the flowers to the bowl with the citric acid, then stir.
Cover with cling film and leave for 36 hours in a cool dark place.
Strain through a fine sieve, then strain again, this time through a sieve lined with a fine muslin cloth.
Decant into sterilised glass bottles and keep in a cool dark place for up to 2 months.
Once opened, refrigerate, and use within a month.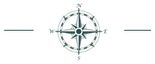 Alcohol is a great way to extract flavours, aromas and colours from fruits, vegetables, and berries. Whilst creating flavoured alcohols can be a fun project at home, it has now become a huge business in the beverage industry.  Many distilleries now create their own flavoured spirits to reflect their local terroir across the seasons.
Due to its floral and sweet notes Elderflower works well with most botanicals.
The most common and popular process is where the elderflower is macerated with your chosen gin for 48hrs. Be aware old flowers or having flowers oxidise with the air in the jar will cause browning within the gin affecting the flavour profile. By keeping it airtight the flavour profile will be lighter, brighter, and fresher in flavour.
Ingredients:
500ml of gin
8 large heads of elderflowers
60g of caster sugar
1 Lemon rind (adds some zest)
Method:
Shake the flower heads to remove any bugs.
Place all ingredients into a kiln jar.
Seal the lid and give the jar a good shake to thoroughly combine and dissolve the sugar.
After 48hrs the alcohol will have drawn out flavours.
Strain your gin through a muslin cloth (twice) into a sterilised bottle.
It is now ready for a G&T!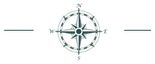 This is a wonderful summer tipple that is easy to make. Drink it by itself or add to a cocktail to make a Royale.
Ingredients:
8 large heads of elderflowers
3l of water
500g of caster sugar
4tbls of white wine vinegar
1 lemon both zested and squeezed
Method:
Give the freshly picked elderflower heads a shake and remove any insects.
Put the elderflowers in a large bowl, add the lemon juice and mix with the lemon zest, sugar, and vinegar.
Gently pour over 3 litres tepid water and stir to dissolve the sugar.
Place a plate onto the flowers so they are submerged.
Put in a cool dark place, loosely covered with fine muslin, for 24 hours to infuse.
Strain the mixture into a jug through fine muslin.
Pour into the bottles using a funnel but leave a generous gap of about 5cm from the top of each bottle and seal tightly.
The flowers natural yeast will cause the fermentation.
Leave to ferment in a cool dark place for 2 weeks and regularly 'burp' your bottles. This is preventing the gas building up and exploding your bottle!
After two weeks serve chilled, your fizz will be around 1.5% ABV.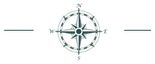 Ingredients:
8-10 heads of elderflowers
100g white caster sugar
1 lemon, zest removed with a peeler, ½ juiced
750ml vodka
Method:
Snip off the long green stalks of the elderflower, leaving enough to hold the flower heads together.
Gently rinse the flower heads in water and check for bugs.
Push the flowers into the emptied vodka bottle or a jar, tip in the sugar and leave for 1 hr.
Add the lemon zest and juice and vodka to the bottle until it is completely full with no air space, keep any excess vodka to add back later.
Seal and leave for 48 hrs. 
Pour the vodka into a large bowl through a fine sieve (use muslin or a coffee filter, if you like). Add any remaining vodka, then pour into clean, sterilised bottles. Will keep for one month.