"It is not easy being green. Everyone leaves a carbon footprint.
Identify it and start  reducing it, through smart 

initiatives

. "
Company responsibility lies at the heart of our business strategy at Downton Distillery.
Since our beginning in 2019, Downton Distillery has benchmarked pioneers within the industry setting a target of where we believe the distillery should be.
​
The commitments we have made to our community and customers have shaped the way we do business.

​
We made the decision to be plastic free from day one, first because we think it's the right thing and secondly to share with our peers that it is achievable to all. Thankfully it is becoming easier to achieve each year.

These actions may sound simple, but they are not the norm, nor are they an exhaustive list of our proudest achievements. Regardless of what we have achieved to date, we will continue to push our priorities forward across our sustainability pillars; in Community, Environment, Products and our Team.

We believe it is our social and moral duty to have a positive impact on the environment. We improve people's lives through supporting both local and national charities. Recycling where possible and donating to worthy causes. We actively engage and support our team to participate in regular volunteer activities that align with our goals and values.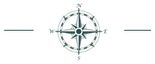 Downton Distillery is now Green Small Business Certified. The distillery was looking towards becoming a certified 'B Corporation' but due to the company structure and current conditions it is was decided that it was not the right fit for the organisation. B Corp businesses meet the highest standards of verified social, environmental performance, public transparency, and legal accountability to balance profit and purpose. This is something that the Distillery aspires to and will continue to bench mark against.
Our sustainability objectives are the following:
Create bottle for life programme.
Educate through events and courses.
Improve the amount of recycled glass tht is used within our bottles.
Green energy within the distillery.
Measure and start reducing our carbon footprint to zero.
Reduce our waste (bottles, materials, bi-products, packaging).
Reduce water wastage.
Replant juniper on the Wiltshire Downs, with Plantlife.
Responsible consumption and production.
Source responsibly & ethically.
Use of environmentally friendly materials.
Use recyclable packaging.
Waste - accounted for through PRNs (package recycling notes).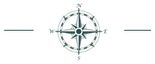 In July 2021 we converted to green energy; this is the single biggest thing we have done to tackle climate change. We are now one of the few distilleries to be using green energy. Whilst this move is more expensive, it reduces our environmental impact, supports the governmental pledge and green recovery plans whilst reducing our reliance on fossil fuels.
Our bottles are made by an Italian glass manufacturer in Milan. They are known for their quality glassware and their own sustainability goals. We use a stock design which is screen printed. Our printing is free of any heavy toxic metals, nor are dangerous solvents used within the process. The bottles now use 40% recycled glass.

At present our shrink wrap capsules use R-PET (polyethylene terephthalate) and this is recyclable. This can be crushed and shredded into small flakes which can then be reused to make new PET bottles or spun into polyester fibres. These will be phased out for the more environmentally friendly polylactic acid capsules which are compostable, aligning our goals in creating a better environment and greener world.
Our stopper uses a synthetic recyclable cork. A decision was made to use this type for a couple of reasons. The first is that cork trees are under environmental pressures with climate change and fungal attack. This species of opportunistic fungi (diplodia and phytophthora) has had a prominent role in the decline of cork trees across several regions. The second reason is that a synthetic cork will not taint the spirit within the bottle ensuring the quality of the product.
We have taken great pride in the design of our bottle, that reflects both the 'Era of Discovery' and Sir Walter Raleigh's exploits. It is a shame that most bottles are thrown away into landfill once used. We therefore took the following steps to create our 'Bottle for Life' programme. Every bottle you reuse and upcycle will help us to reduce our impact on the environment.
BOTTLE FOR LIFE - REFILL BOTTLES
In 2019 we introduced our gin refill scheme partnering with Downton Brewery & The Healthy Life (Devizes). This partnership allows customers to bring their bottles to the Brewery and shop to refill them. Saving 29% (£32), it's a win for you the customer and a win for the environment as your bottles are reused and not sent to landfill.
We will be working with customers to see where we can add refill points, therefore allowing you to keep your bottles with the ability to both refill them closer to home.

BOTTLE FOR LIFE - ECO PACKS
Refill packs present the single biggest opportunity to significantly reduce waste packaging and its overall carbon footprint. Research is from LCA Centre says that buying a refill instead of a complete product saves on the following footprints:
70% CO2
65% energy
45% water.
So in June 2021 we launched our Explorer's Gin refill pack. When you finish your bottle, top it up by purchasing our refill pack. Designed to fit through your letter box, it will save you 22%.

In November 2022 we launched our Freepost return service. Meaning you can now send your refill packs and boxes back to the distillery for reuse or for us to recycle.
This is a win for your pocket and the environment, helping us further reduce our carbon footprint.
These eco-packs are all being reused / upcycled within the on-trade loop, meaning there is now zero waste!
This is a huge step and win.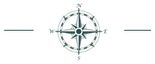 Our new Chardonnay Vodka is created from the pomace of the wine making process. Pomace is the physical matter left over as the wines are pressed. We barrel the pomace over the winter and then distill the liquids during the winter months allowing the new vodka to rest before bottling.
The pomace is then composted before it is recycled back into the vineyard.
All our spirits contain botanicals that have been foraged. Explorer's Gin uses Red Cedar which is grown outside the distillery, alongside our lemon verbena and bays.
We also have some pilot spirits under the wraps all using botanicals from the vineyard and local area, more to follow next year.
Our Vodka bottles use 100% recycled glass and cork. Each bottle is unique in its design, it simply makes more economic and eco-sustainable sense to tolerate imperfections and reduce waste.
After each distillation, our botanicals are either put into compost for the vineyard or made into trial jams.  We hope to work alongside the distinguished 'Naked Jams' and produce a citrus marmalade using the citrus peels from our distillation process.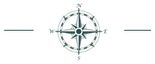 WHY NO PRESENTATION BOXES?
Our design is our bottle, it speaks for itself.  We have kept our packaging simple and have not created any display / presentation boxes. A recent survey showed that 94% of  these boxes are discarded once opened. That is a huge amount of energy and materials being used to create them for a one-time use, regardless of them being recycled.
Our bottles are shipped using Flexi Hex, which is an innovative, sustainable, eco-friendly protective product that allows for the safe and secure shipping of bottles. It was created with the environment and sustainability in mind, their honeycomb sleeves and boxes are biodegradable, recyclable, plastic free, made from sustainably sourced materials and manufactured carbon neutral.
Our distillery also uses our green recycled paper bags at our events.
As with all e-commerce our products require shipping. We ensure that we use companies who have received a better rating, made minimal use of gig economy labour and had strong policies in place to protect their workforce, including full recognition of trade unions and the right for workers to engage in collective bargaining. These companies in turn are also investing in their own sustainable programmes ensuring that they too are reducing their carbon front prints.
It may surprise you that Parcelforce and Royal Mail sit at the top of this table, whilst Amazon sits at the bottom.
Any plastics that we receive from our suppliers and cardboard are recycled using 'Waste Management Wiltshire' who provide us with the 'package recovery notes' (PRNs), zero waste is sent to landfill.
All our wooden pallets are both reused and upcycled working with local businesses. We will continually work with our suppliers and are committed to acting and improving our footprint where possible.
Our IBCs that contain our NGS (neutral grain spirits) are either upcycled to hold other liquids or are passed across to other businesses for them to use, including a local Hydroponic farm.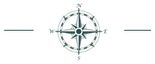 Juniper is the core ingredient for all gin. Most distilleries have to import their Juniper from either Italy or Poland, as English Juniper is very hard to find. Part of this reason is that it has lost over 50% of its natural habitat within the UK and continues to at an alarming rate. It has lost over 80% of its favoured terroir which is chalkland.
Fortunately, with our location on the Wiltshire Downs it provides us the ideal terrain to successfully grow Juniper with the south facing slopes looking towards The New Forest. Working with Plantlife our Juniper saplings will be planted this year.
During the summer we took £4 from every sale, placing it against our 'Juniper Fund,' through Habitat Aid our first twenty established 'young' plants will be planted above the Vineyard, at Botley Farm. With luck they will provide us our own British Juniper in the future. We will share updates with you on this exciting project.
ITV News (Meridian) caught up with the work that we were doing in April 2022.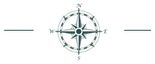 Downton Distillery recognises that within our supply chain there are items that provide a large carbon footprint. These items include our glass bottles, their production, decoration, haulage and the use of non-native botanicals. Our gas operated alembic still, and van also have their own carbon footprints.
We aim to address some of the above issues, using recycled glass and growing our own botanicals. But some items are impossible to remove unless we reduce our carbon footprint by creating a tax for ourselves. This can only be achieved through partnerships, without greenwashing with a mix of technology and planting.
This is when a company will either convey a false impression or provide misleading information about how a company's products are environmentally sound. Greenwashing is an unsubstantiated claim to deceive consumers into believing that a company's products are environmentally friendly or have a greater positive environmental impact than what is true.
Unfortunately, tree-planting is often used as a greenwashing channel, with programmes often unregulated. Many of us have had the opportunity at some point to click a link on our phone or computer and offset our carbon footprint by planting a few trees. Often, they're in a remote spot on the other side of the world. A recent BBC article showed how off-track some projects have strayed. They found that along the Philippine coast of Iloilo, mangroves had been planted in the sandier coastal areas, rather than the muddy creeks which is their natural habitat, because it was easier to plant them there. About 88% had died.
CARBON CAPTURE THROUGH TREES
Mixed forests are a crucial line of defence against climate change. They act as carbon sinks, preserve biodiversity and produce sustainable timber instead of creating raw materials that pollute. Forestry / planting projects should have a holistic approach and resources assigned for their long-term success. It's not just about being a habitat for wildlife, nor simply about absorbing CO2. It's about the sustainable management of both these things, and ensuring humans thrive within that vital, natural environment. And that takes time and expert intervention, it comes with a price. 
We want to ensure we are investing in the right programmes to achieve a positive result. So we are working with Eco Tree a B Corp company based in Denmark planting a mix of trees across Europe with your help. 100 trees will capture 720 tons of CO2 within their life time.
As well as trees we have looked at new technologies, which use renewable energies to help capture CO2. This led us to Iceland and a partnership between Climeworks and Carbfix. The pioneering process of turning carbon dioxide into stone is safe as it reproduces a natural process.
In 2021 'Climeworks' opened its Orca "direct air capture" project in Iceland. Orca collects about 4,000 tons of CO2 a year and stores it underground—a tiny fraction of the 33 billion tons of the gas emitted annually. Orca uses dozens of large fans to pull in air, which is passed through a collector where the CO2 binds with other molecules. The carbon dioxide collected from the air is then injected underground, where it mixes with water and eventually turn into rock as it reacts to form solid carbonate minerals within a basalt formation, locking away the carbon. 
Downton Distillery has joined 'Climeworks' becoming one of their climate pioneers. This will help us reduce our footprint, to become carbon neutral downstream.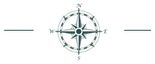 A carbon footprint is a measurement of how much carbon dioxide an individual or organisation releases in their activities. The more energy you use, the higher your carbon footprint, which is why it's important to try and reduce your energy use.
The below are some surprising facts that you might not know!
Glass is made by heating limestone, sand and soda ash to 1,500 °C. This heat comes from natural gas, and it accounts for between 75% and 85% of the carbon emissions from glass manufacturing.
Recycled glass, known as cullet when melted releases no CO2 hence a much lower carbon footprint. 
1g of new glass creates 3g of CO2.
1 x 700ml glass bottle (not recycled) creates 2.1 kgs of CO2.
Driving a petrol car (below 2L) for 50 miles will create 10 kgs of CO2.
A tree will capture between 10 kgs and 40 kgs of CO2 per year.
A tree will capture upto 7.2 tons within its life, should it mature.
Buying a refill pouch reduces the carbon footprint by 95%.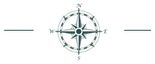 When we discuss sustainability, what steps can you take to help?
Prevent – minimise the amount of waste created initially.

Reuse / Upcycle – find another purpose for items.

Recycle – send waste to be made into new items.

Recover – transform waste into other resources.


Dispose – get rid of waste responsibly.