"It is not easy being green. Everyone leaves a carbon footprint.
Identify it and start  reducing it, through smart 

initiatives

. "
Company responsibility (CR) lies at the heart of our business strategy at Downton Distillery.
Since our beginning in 2019, Downton Distillery has benchmarked pioneers within the industry setting a target of where we believe the distillery should be.
​
The commitments we have made to our community and customers have shaped the way we do business.

​
We made the decision to be plastic free from day one, first because we think it's the right thing and secondly to share with our peers that it is achievable to all. Thankfully it is becoming easier to achieve each year.

These actions may sound simple, but they are not the norm, nor are they an exhaustive list of our proudest achievements. Regardless of what we have achieved to date, we will continue to push our priorities forward across our sustainability pillars; in Community, Environment, People, Packaging & Waste, and Energy.
We believe it is our social and moral duty to have a positive impact on the environment. We improve people's lives through supporting both local and national charities. Recycling where possible and donating to worthy causes. We actively engage and support our team to participate in regular volunteer activities that align with our goals and values.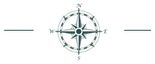 Downton Distillery is working towards becoming a certified 'B Corporation'. The company articles are under review for this process ensuring that they are the right fit for the organisation and our role within the community.
These are businesses that meet the highest standards of verified social and environmental performance, public transparency, and legal accountability to balance profit and purpose. B Corps are accelerating a global culture shift to redefine success in business and build a more inclusive and sustainable economy.
Society's most challenging problems cannot be solved by government and nonprofits alone. The B Corp community works toward reduced inequality, lower levels of poverty, create a healthier environment, build stronger communities, create better jobs with dignity and purpose. By harnessing the power of business, B Corps use profits and growth as a means to a greater end: positive impact for their employees, communities, and the environment.
Our sustainability objectives are the following:
Create bottle for life programme.
Educate through events and courses.
Improve the amount of recycled glass within our bottles.
Green energy within the distillery.
Measure and reduce our carbon footprint to zero through further initiatives.
Reduce our waste (bottles, materials, bi-products, packaging).
Reduce water wastage.
Replant juniper on the Wiltshire Downs, with Plantlife.
Responsible consumption and production.
Source responsibly & ethically
Use of environmentally friendly materials.
Use recyclable packaging.
Waste - accounted for through PRNs (package recycling notes).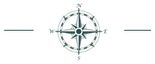 In July 2021 we converted to green energy; this is the single biggest thing we have done to tackle climate change. We are now one of the few distilleries to be using green energy. Whilst this move is more expensive, it reduces our environmental impact, supports the governmental pledge and green recovery plans whilst reducing our reliance on fossil fuels.
Our bottles are made by an Italian glass manufacturer in Milan. They are known for their quality glassware and their own sustainability goals. We use a stock design which is screen printed. Our printing is free of any heavy toxic metals, nor are dangerous solvents used within the process. The bottles now use 40% recycled glass.

At present our shrink wrap capsules use R-PET (polyethylene terephthalate) and this is recyclable. This can be crushed and shredded into small flakes which can then be reused to make new PET bottles or spun into polyester fibres. These will be phased out for the more environmentally friendly polylactic acid capsules which are compostable, aligning our goals in creating a better environment and greener world.
Our stopper uses a synthetic recyclable cork. A decision was made to use this type for a couple of reasons. The first is that cork trees are under environmental pressures with climate change and fungal attack. This species of opportunistic fungi (diplodia and phytophthora) has had a prominent role in the decline of cork trees across several regions. The second reason is that a synthetic cork will not taint the spirit within the bottle ensuring the quality of the product.
We have taken great pride in the design of our bottle, that reflects both the 'Era of Discovery' and Sir Walter Raleigh's exploits. It is a shame that most bottles are thrown away into landfill once used. We therefore took the following steps to create our 'Bottle for Life' programme. Every bottle you reuse and upcycle will help us to reduce our impact on the environment.
BOTTLE FOR LIFE - REFILL BOTTLES
In 2019 we introduced our gin refill scheme partnering with Downton Brewery & The Healthy Life (Devizes). This partnership allows customers to bring their bottles to the Brewery and shop to refill them. Saving 29% (£32), it's a win for you the customer and a win for the environment as your bottles are reused and not sent to landfill.
We will be working with customers to see where we can add refill points, therefore allowing you to keep your bottles with the ability to both refill them closer to home.

BOTTLE FOR LIFE - ECO PACKS
In June 2021 we launched our Explorer's Gin refill pack. When you finish your bottle, you can top it up by purchasing our refill pack. Designed to fit through your letter box, it will save you 22% and can be returned to us once used.

It is a win for your pocket and the environment, helping us reduce our carbon footprint.
These eco-packs are all being reused / upcycled within the on-trade loop, meaning there is now zero waste!
This is a huge step and win.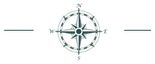 WHY NO PRESENTATION BOXES?
Our design is our bottle, it speaks for itself.  We have kept our packaging simple and have not created any display / presentation boxes. A recent survey showed that 94% of  these boxes are discarded once opened. That is a huge amount of energy and materials regardless of them being recycled.

Our bottles are shipped using Flexi Hex, which is an innovative, sustainable, eco-friendly protective product that allows for the safe and secure shipping of bottles. It was created with the environment and sustainability in mind, their honeycomb sleeves and boxes are biodegradable, recyclable, plastic free, made from sustainably sourced materials and manufactured carbon neutral.
Our distillery also uses our green recycled paper bags at our events.
As with all e-commerce our products require shipping. We ensure that we use companies who have received a better rating, make minimal use of gig economy labour and have strong policies in place to protect their workforce, including full recognition of trade unions and the right for workers to engage in collective bargaining. These companies inturn are also investing in their own sustainable programmes ensuring that they too are reducing their carbon front prints.
It may surprise you that Parcelforce and Royal Mail sit at the top of this table, whilst Amazon sits at the bottom.
Any plastics that we receive from our suppliers and cardboard are recycled using 'Waste Management Wiltshire' who provide us with the 'package recovery notes' (PRNs), zero waste is sent to landfill.
All our wooden pallets are both reused and upcycled working with local businesses. We will continually work with our suppliers and are committed to acting and improving our footprint where possible.
Our IBCs that contain our NGS (neutral grain spirits) are either upcycled to hold other liquids or are passed across to other businesses for them to use, including a local Hydroponic farm.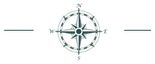 Juniper is the core ingredient for all gin. Most distilleries have to import their Juniper from either Italy or Poland, as English Juniper is very hard to find. Part of this reason is that it has lost over 50% of its natural habitat within the UK and continues to at an alarming rate. It has lost over 80% of its favoured terroir which is chalkland.
Fortunately, with our location on the Wiltshire Downs it provides us the ideal terrain to successfully grow Juniper with the south facing slopes looking towards The New Forest. Working with Plantlife our Juniper saplings will be planted this year.
During the summer we took £4 from every sale, placing it against our 'Juniper Fund,' through Habitat Aid our first twenty established 'young' plants will be planted above the Vineyard, at Botley Farm. With luck they will provide us our own British Juniper in the future. We will share updates with you on this exciting project.
ITV News (Meridian) caught up with the work that we were doing in April 2022.
After each distillation, our botanicals are either put into compost for the vineyard or made into trial jams.
We hope to work alongside the distinguished 'Naked Jams' and produce a citrus marmalade using the citrus peels and flesh from our distillation process.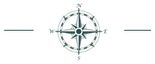 When we discuss sustainability, what steps can you take to help?
Prevent – minimise the amount of waste created initially.

Reuse / Upcycle – find another purpose for items.

Recycle – send waste to be made into new items.

Recover – transform waste into other resources.


Dispose – get rid of waste responsibly.