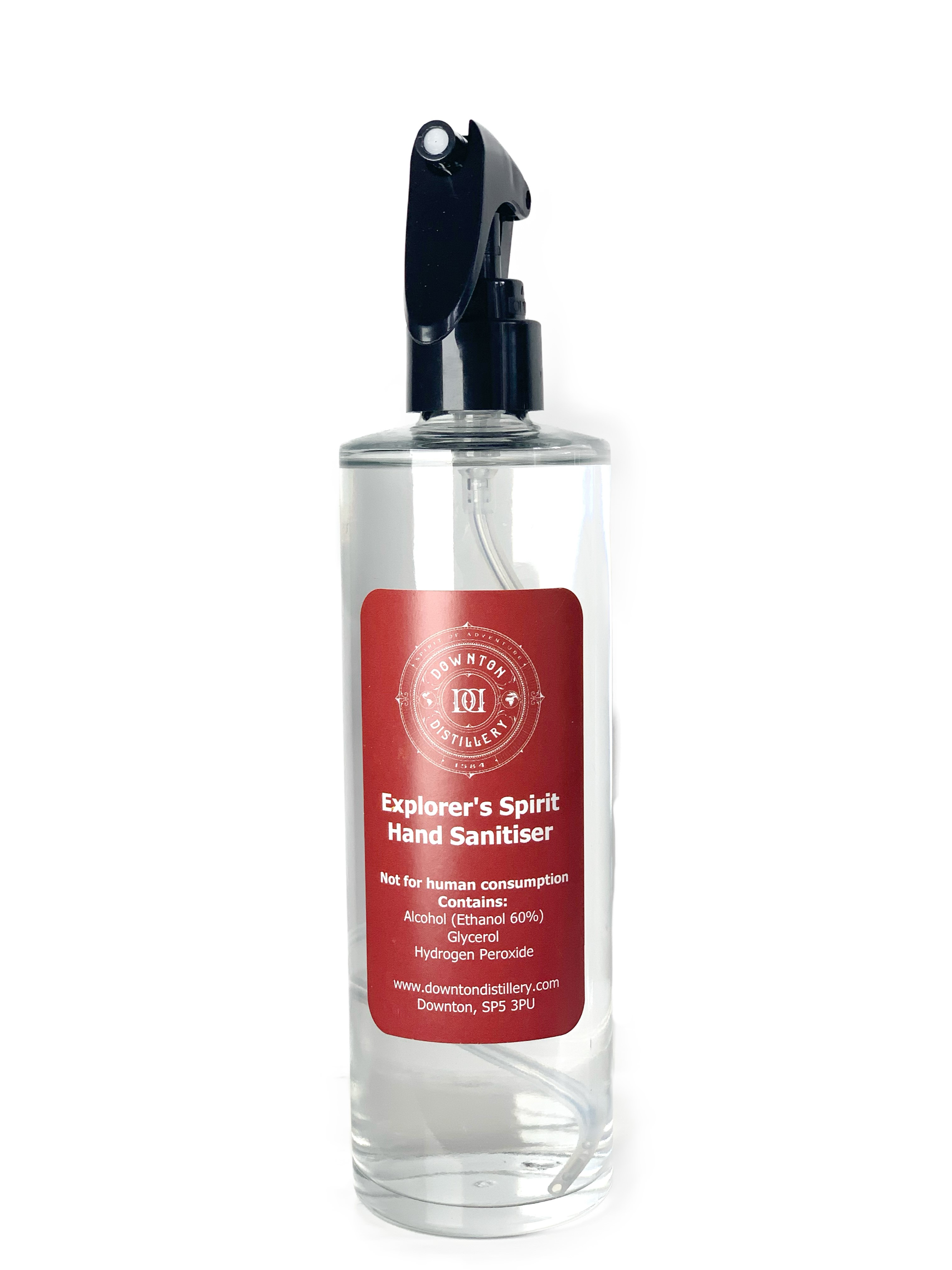 As Covid-19 broke out there was a shortage of hand sanitiser with consumers being over charged. In response Downton Distillery and many others moved their operations to creating this much needed product.
To date over 26 million litres of hand sanitiser has been created within the industry. This has been used in supporting local front-line services, communities, and many other sectors.
At Downton we have created Explorer's Hand Sanitiser, this is made to the World Health Organisation (WHO) guidelines. The safety & well being of our community is important to us.
We can supply to your needs, please contact us.
We sell hand sanitiser £7.50 per litre + VAT
80% ABV  WHO Hand Rub Formula
Contains: Ethanol, Hydrogen Peroxide, Glycerol & Distilled Water
Handmade in Downton, Wiltshire
DO NOT CONSUME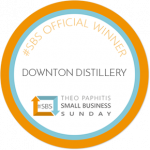 USE:
Apply a palmful of alcohol-based handrub and cover all surfaces
of the hands. Rub hands until dry.
 SAFETY NOTES:
This product is flammable keep away from flame and heat. Avoid contact with eyes and keep out of the reach of children unless supervised by an adult.
Does alcohol dry out the hands or sting when applied?
Modern alcohol-based handrubs should not (if used correctly) dry the hands. You may be familiar with the generation of alcohol-based handrubs which contained no skin softeners (emollients). Today's handrubs all contain skin softeners which help prevent drying. Of the published studies available, many describe that nurses who routinely use alcohol rubs have less skin irritation and dryness than those using soap and water. Alcohol handrubs will sting if you have any cuts or broken skin. Such areas should be covered with waterproof plasters. Allergic contact dermatitis due to alcohol-based handrubs is very rare.
How many times can you use the alcohol rubs?
There is a common misconception that hands should be washed after every four or five applications of alcohol-based handrub. There is no reason to do this, other than personal preference in some cases (i.e. if hands feel like they need washing or in hot and highly humid climates).
What are the fire hazards relating to alcohol-based hand rub?
All alcohol-based products are potentially flammable and therefore they should be stored away from high temperatures and flames.
What can be done to minimize fire risks?
Risk assessments should be carried out on the use of alcohol handrubs, the location of dispensers, the storage of stock giving consideration to the risk of fire.
Storage
Local and central (bulk) storage must comply with fire regulations regarding the type of cabinet and store, respectively.
Production and storage facilities should ideally be air-conditioned or cool rooms.
No open flames or smoking should be permitted in these areas.
The flash points of ethanol 80% (v/v) and isopropyl alcohol 75% (v/v) are 17.5°C and 19°C, respectively.
Care should be taken when carrying personal containers/dispensers to avoid spillage onto clothing, bedding, or curtains, and in pockets, bags or vehicles.
Ethanol 80%
Glycerol (Glycerin) 1.45%
Hydrogen Peroxide 0.125%
Sterile Water 18.425%
The hand sanitiser is unperfumed.