If you've ever harvested your own tomatoes or enjoyed a slice of home baked bread, you've no doubt experienced the immense satisfaction that comes with providing food for yourself. When we forage for food or medicine, we take this experience one step further, connecting with nature and reawakening that hunter-gatherer that lingers somewhere deep in our DNA.  
Once you start foraging, you'll swiftly find that what was once a green wall of miscellaneous foliage suddenly takes on an exciting new dimension. Every walk or country stroll soon becomes an opportunity to search for wild snacks and keen foragers will always have a spare carrier bag in their jacket pocket just in case they happen upon a laden blackberry bush or wild damson tree.
FORAGING WITH US

With this introduction to foraging, we'll focus on a few basic techniques for safely identifying some of nature's often ignored treats and you'll also be having a crack at making your very own boozy infusions. With no brewing or fermenting involved, infusions are a wonderfully simple method of preserving your hedgerow harvest and the perfect way to start your DIY cocktail cabinet.
Beginning with a plant ID walk across Wick Down and the surrounding area, we'll take the opportunity to slow down, take a breath of fresh air and see what's growing around us. There is a rhythm to the year and as the seasons change, so too does the selection of wild food available. There is naturally a limit to what may be harvested in the winter months, but learning to recognise plants as they appear throughout the year is key to confident and safe identification. 
If the weather does turn out to be chilly, a warming tipple will seem more rewarding as we head back to the distillery to learn more about some of the fascinating processes at Downton and top it all off with a wild cocktail or two.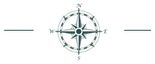 OUR COURSES
Kirk Barker will be your guide. The course is designed to inform, entertain, and will require your active participation. We will take groups of 10 – 12 people only, which ensures everyone enjoys their time and gets the best experience possible. We will guide you around the West Wiltshire Downs and Wick Down, an area that contains much history, which will be shared.
Course dates can be found in our store or through our event calendar.
We will provide coffee at the start and a light lunch after the course. If you are vegetarian, please let us know through the 'notes' that you can leave when purchasing the course. Parking is available outside the distillery.
DID YOU KNOW?

92% of English countryside belongs to private landowners.
97% of English rivers are out of bounds to the public.
80% of the English population live in cities and towns.
There are 117,000 miles of public footpaths in England.
RULES FOR SUSTAINABLE FORAGING
Seek permission before foraging
Pick no more than you can consume
Minimise damage, sticking to paths.
Do not damage plant roots.
Know what you are picking. If unsure leave it alone.
Collect from only plentiful populations.
Wild food is vital for the local fauna, leave plenty benind.
Leave no trace behind.
Respect the land and its fauna.
For private tours please contact info@downtondistillery.com