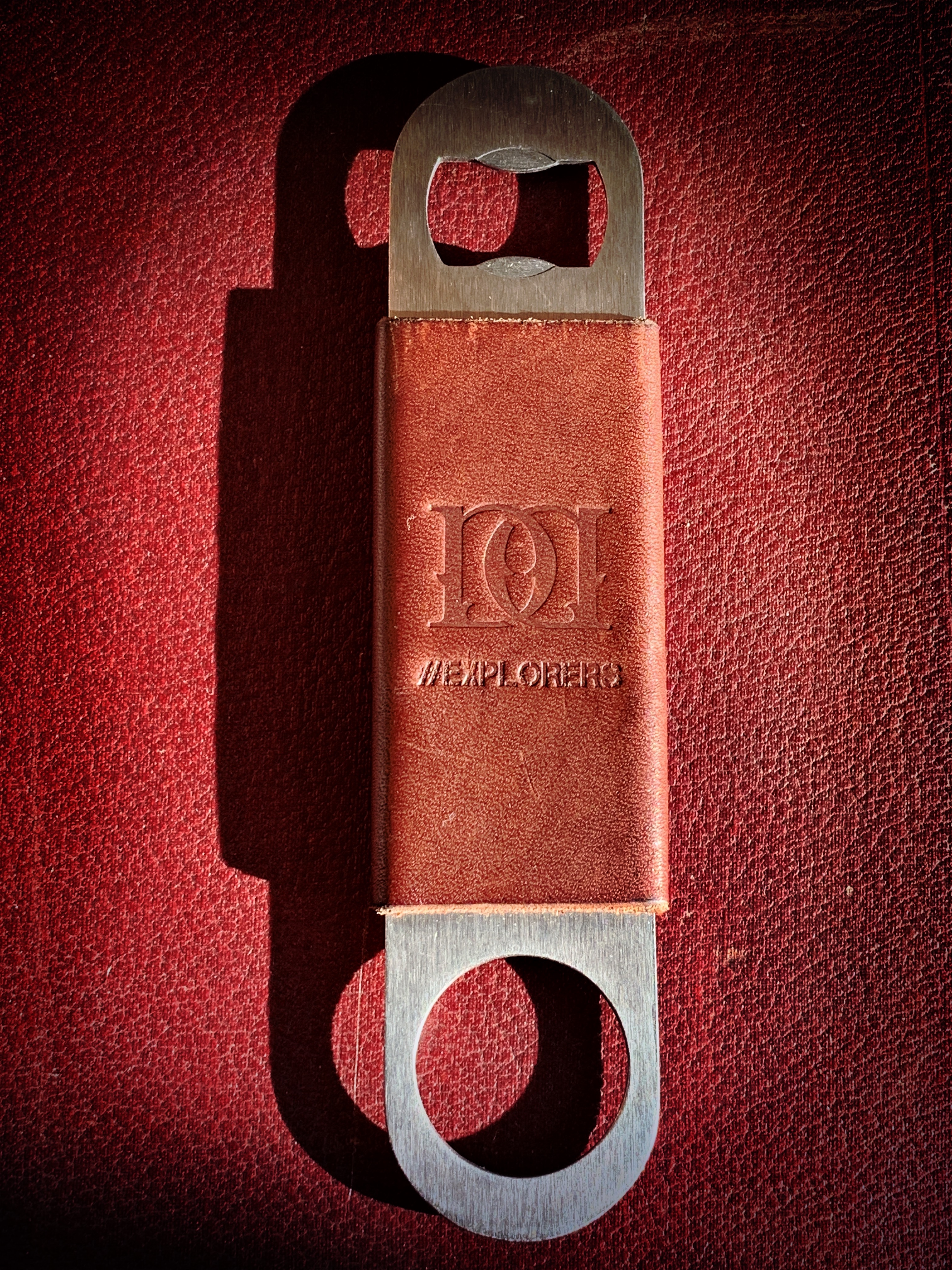 For the ultimate explorer who likes to drink his gin and tonic in the most extreme environments! The 'Explorer's Bottle Opener' is built to last and it will never fail you in the most challenging of environments.
The leather jacket is made using Italian leather, which is soft to the touch and has a beautiful natural colouring that is unique to each piece. It is hand stitched tight around the bottle opener with waxed linen thread.
Stainless Steel, Waxed Linen Thread, Italian Leather  

Handmade in Tonbridge

Measures: 6.9" x 1.7" (17.6 x 4.4cm)
The Explorer's Bottle Opener is handmade in small batches by our talented leatherworkers who are based in Tonbridge. Each item has been cut to size and then embossed using the interlocking 'DDs' of Downton Distillery. 
The opener has been designed to survive the most rugged of tests and all terrains, to ensure that you have the best product at hand to open your tonic bottle (or beer) at the most important time.
FAMOUS EXPLORER'S QUOTE
"Fear not to touch the best."
Sir Walter Raleigh, on a window pane to Queen Elizabeth I
All deliveries are sent by tracked post and courier. For UK deliveries please allow 3 - 5 working days from clearance of funds. Please note delivery will require a signature from an over 18 – we are unable to leave a package (even in a 'safe place') without a signature.
Delivery charges are calculated by destination and weight.
For international deliveries please contact info@downtondistillery.com to discuss your requirements.
We do hope that you are happy with your purchase. However, should you feel it necessary to return an item because it is damaged we aim to make the return process as simple as possible.
We must be notified of damaged goods within 2 days of delivery. We will refund you using the method of payment used to make the purchase.
Goods must be returned unopened, sealed and in the original packaging. Downton Distillery Ltd will refund accepted returns within 30 days of you notifying us about the return.
The postage of the return is the responsibility of the purchaser.
Liability for loss or damage during transit of goods being returned is the responsibility of the purchaser.